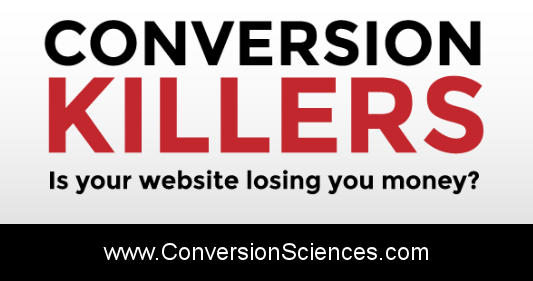 There is a lot of ugly in this infograph, ugly truths about conversion killers.
What is it that is keeping your visitors from converting into buyers? Why are your shopping carts empty and left circling  in the wind?
You might be shocked at some of the statistics that CWCS discovered while creating their awesome infograph.
Did you know?
57% of customers will abandoned your website if it takes more than 3 seconds to load. Let's face it, people are bound and determined to eventually run their lives at the speed of light. 3 seconds might as well be 22 minutes.
26% of your visitors will leave your site if they are being forced to register. Surprised? For as public and outgoing as the world is (selfies, check-ins, and so on), people still do not like to share personal information with complete strangers  – until their trust is earned.
For more incredibly insightful information and useful stats, please enjoy this killer infograph by CWCS.

The conversion rate for your site is the number of conversions divided by visitors. Quality traffic is half of the equation (the bottom half). No matter how well optimized a site is, if the traffic isn't qualified, conversion rates will fail. Small changes in your conversion rate can mean big changes in your revenue.
For more information, check out "How to Budget for Conversion Rate Optimization" and then Give the calculator a try.
Shelly Koenig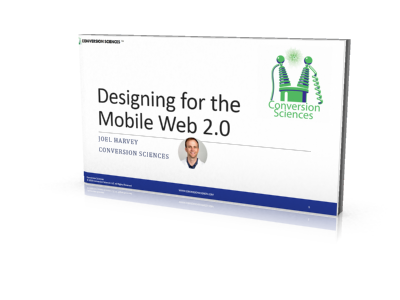 This free eBook has 56 pages of insights from AB testing experts Conversion Sciences.
Designing for the Mobile Web 2.0
What works in conversion-centered design for the Mobile Web 2.0.
Why responsive web design might be a bad idea and alternatives.
What is working in our mobile tests.
Why best practices aren't always best.