What would be the impact on your business if you were able to improve your conversion rate just a little bit? You might be surprised by the answer.
With just three numbers we will give you a breakdown of how website optimization could improve your bottom line.
Enter three values below for instant access to your customized Conversion Upside Report.
Any data you provide is kept confidential.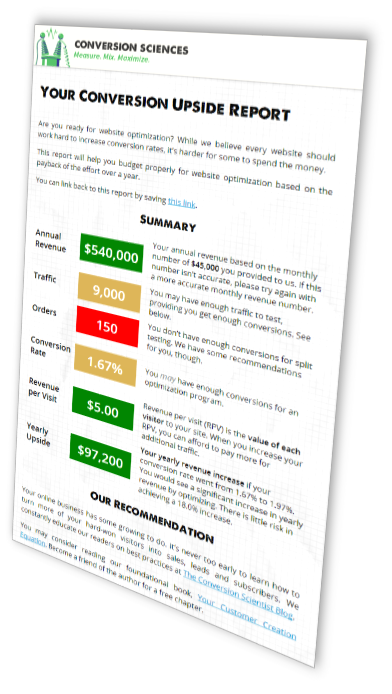 Get an instant
Conversion Upside Report
Thanks for trying out the Conversion Sciences Optimization Calculator!