Data driven conversion optimization agency with the lab coats to prove it
Conversion Sciences delivers custom conversion optimization services to solve your biggest growth challenges and make your business more profitable.

We uncover profitable insights for our clients every day
Every increase in conversion starts with a question
Why does this segment of my visitors behave so differently than that segment of my visitors?
What's the reason so many people abandon our checkout on the last step?
What part of my site has the most opportunity?
Our job is to help you uncover and answer those questions.
Using A/B testing, analytics, user behavior, and user testing tools, along with decades of collective optimization experience, we make sure you are asking the right questions and getting profitable answers.
You will improve your customer experience and see increases in your conversions and profits with the proven Conversion Catalyst Framework ™.
You don't need CRO services, you need a team of experts
Every successful optimization program starts with a unique strategy and is driven by a team of experts using a time-tested process.
The most effective strategy for a site that has 500 conversions per month is much different than the most effective strategy for a site that has 50,000 conversions per month.
The first step we take we take is to define a unique, comprehensive optimization strategy for you. Our experienced team then tailors our process and the mix of services and tools we use to find and maximize the opportunities based on the unique aspects of your site and your visitors.

Optimization Management
You have the traffic, but need a team to manage the entire optimization process for you. We turn data into insights, test ideas, and run sophisticated tests to find what works.

Testing & Personalization
You have ideas that you want to test, but don't have the technical resources to implement them. We handle the coding, QA, and other tasks required to safely run profitable experiments.

Conversion & Usability Research
You need a conversion expert to analyze your quantitative data to see where your site is losing money, and tell you what you can do to fix it.

Conversion Oriented Redesign
Your entire experience needs to be re-designed. You either have designs that you would like to forward test before launch or you need a conversion oriented, data driven design from scratch.

Conversion Coaching
You have an analytics and testing team in place or are building the team and need an expert to help jump-start and guide your efforts to maximum profitability.

Training
You want to know how to create and run successful optimization programs for yourself or your clients and need training on optimization strategies, techniques and tools.
Top 5 Reasons Businesses Love Working With Us
A Focus on making you more money.

Our clients know that we focus 100% on making their sites more profitable. That means that all of our activities are measured by how much incremental revenue they will generate.

Recognized conversion optimization experts.

We write and speak for businesses and conferences around the world. A Senior Partner works on every client engagement.

Don't Think. Know.

Our clients hire us because they know that we won't guess about how we can improve their site's profitability. We're rigorously data-driven and relentlessly creative.

Execute, execute, execute

We're in the success business, and you can't be successful if you don't execute. That means driving every project all the way from concept to results.

Proven Process

We've been optimizing sites since before there were even commercially available testing tools. We run over 1500 tests a year across a wide variety of industries. We know how to find more revenue on your website.
What Our Clients Say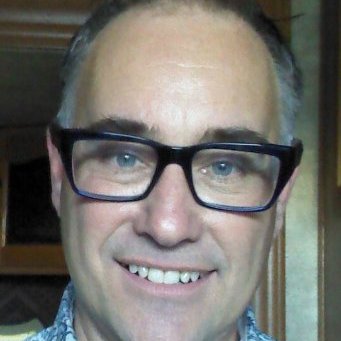 Ian Morrison
CMO / COO Lens.com
I still can't believe what an organized, disciplined approach Conversion Sciences takes to solving our conversion challenges. My expectations were high yet they exceeded them to the point, frankly, I was stunned. They uncovered insights that make us more money and help us answer critical questions about our visitors and our customer experience.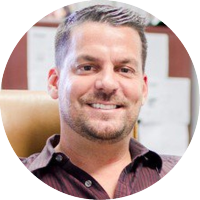 Alex Irvin
Director of Online Programs, 1-800-PetMeds
The team at Conversion Sciences was extremely thorough. They were able to increase revenue for some of our highest-margin products. We are getting more revenue now from our expensive paid search traffic.
About The Agency
Founded in 2007 and led by global optimization experts Brian Massey and Joel Harvey, the Conversion Sciences team has run thousands of tests across a wide range of E-Commerce and Lead Generation websites. We don't want to brag, but in that time we've learned a thing or two about creating and executing optimization programs that deliver.
You may find us tiresome at times because we believe in a rigorous process to lead our activities. You will put up with us because you know that execution is the difference between results and wishful thinking.
When we aren't busy finding conversion increases for our clients, you'll find us writing and speaking at the world's leading optimization and growth events.
Meet the Management Team
Brian Massey is the Conversion Scientist at Conversion Sciences and he has the lab coat to prove it. Brian has a rare blend of technical talent and marketing vision and has built a reputation for solving complex problems.
Brian is a Conversion Optimization Evangelist and spends a great deal of his time speaking and writing about conversion. As the Original Conversion Scientist, Brian has helped dozens of businesses transform their sites through a steady diet of visitor profiling, purposeful content, analytics, and testing.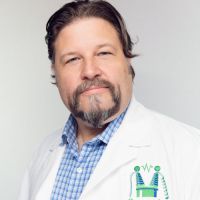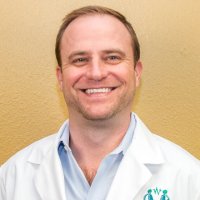 Joel Harvey developed the proven process used to find additional revenue for businesses of all types. This process was developed over ten years as a successful digital marketer.
With many years of start-up Executive Leadership experience, Joel brings seasoning and savvy to spare to the Conversion Sciences team. Joel focuses most of his time on Operations and Business Development but still manages to make a lab coat look pretty dang good.
Frequently Asked Questions