Content Marketing Barriers: The Subject Matter Expert Problem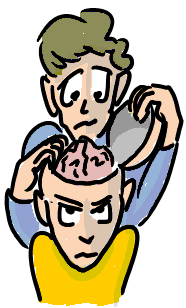 How to tap into the brains of your subject matter experts.
How to tap into the brains of your subject matter experts.
As marketers, most of us are not masters of the products or services we are tasked with marketing. Sure, we're smart and are fast learners. But, we're relegated to the world of positioning, features and benefits when doing the work of getting the world excited about what we sell.
We can't have the depth of knowledge of everyone in the company.
This causes a problem in a marketing landscape that gives prospects deep research tools with which to research buying decisions. They've got blogs, social media, forums and conferences, and it's all made accessible with sophisticated search engines.
In short, well-positioned features and benefits aren't enough. We have to get specific and go deep to feed the information beast. We have to entice others to lend share what they know, lending us their credibility.
For most of us, this exposes what I call "The Subject Matter Expert Problem," or "The SME Problem."
The SME Problem
Marketers of sports memorabilia are often not sports fanatics. Technology marketers are not developers. And no marketer will write with the authority of their CEO. In order for marketing to produce high-quality, shareable content, they have to get knowledge out of the head of the subject matter experts (SMEs) in their company.
This is not easy. It requires interviews, clarifications, co-editing, data collection and creation of charts and graphs.
This deep knowledge must be boiled down into something digestible, relevant and entertaining to share with prospects.
The SME is the barrier to great content.
Tell us about your Content Challenges with a 10-question survey.
Presentations Fix the SME Problem
But every so often, your CEO is asked to speak about some aspect of the market. Every now and then, your tech guru is asked to talk about how brilliant your technology is. And how many times is your sales team pitching to audiences about your fantastic offering? Each of these moments is a SME problem barrier-buster.
The SME has taken hours to lay out a cogent, presentable explanation relevant to your business. No one wants to look stupid in front of a crowd.
All you have to do is get this out to the marketplace.
Chapter 6 of my foundational book on conversion marketing is entitled "How Content Fuels Conversion." Disclosure: Content Marketing Institute is the publisher.
Buried on page 92 I talk about "cascading" content. It's a technique that we've used here at Conversion Sciences to great effect, even though I have been the chief marketer and subject matter expert.
This is really the money-saving brilliance of the presentation. Since your SME explains everything to us in their presentation, you have everything you need to turn it into a cascade of shareable, lead-generating content. You don't need to interview anyone. You don't need to do research. You don't even need to create any charts and graphs. It's all in the presentation.
That's why a presentation can cascade content so inexpensively. Did I say "brilliant?"

The Tools of the Content Cascade
Most of us have a recorded webinar that is producing a trickle of leads. With the right tools, this could become a cascade sharable content.
Can you afford an inexpensive mic (like the Audio-Technica Lavalier we use) and a small digital recorder, (like the Sony Digital Flash Voice Recorder we use), you are setup to capture the audio of your upcoming presentations. Better yet, have your SME do the presentation at their desk while mic'd up.
Reports and eBooks Generate Leads
Send the audio or video off to transcription service like TranscribeMe for a quick, accurate transcription.
Save the slides from the presentation as images. Both PowerPoint, Keynote and Acrobat offer ways to do this.
By combining a choice of slides and the transcript, you can generate almost a report or eBook for lead-generation.
Open an Unbounce or Lander account to generate the landing page that will turn your content into leads.
Podcasts and Audio Posts
Edit the audio using the Audacity, a free and excellent audio editing app. It will even rip the audio from many video formats.
Edit out the noise from the front end. If you spend a little more time, you can edit out Ums and Ahs. You may have to delete the Q&A portion, as the audience usually can't be heard.
Now create a blog post with a short description and the audio embedded. I like BluBrry for their analytics and SoundCloud for their audio embedding tools.
Place the transcript of the presentation on the page for maximum SEO impact.
Social Slide Presentations
Upload your slides to the service Slideshare. If you have good audio, they offer a tool to synchronize your audio track to the slides with ease.
Now you have a social presentation to share with posts on Twitter, LinkedIn, Facebook and Google Plus.
Create another blog post with the embedded presentation. Slideshare will give you the embed code.
Webinar-style Video
I'm a big fan of Camtasia for creating video and editing it. You can use the Camtasia recorder to record your slide presentation while the audio is playing. Camtasia will capture the audio synchronized with your slides.
Now you have turned a live presentation into webinar-style video.
Host this on YouTube, Wistia or Vimeo and grab the embed code. Now you've got another blog post. Use it for lead generation by creating a landing page.
Social Media Generates the Traffic
As you are going through the presentation, make note of the most salient, most controversial or funniest quotes. These form the meat of your social media posts.
For image-ready social networks like Facebook, use the most interesting slides from the deck as images for your posts.
You should be able to generate dozens of social media posts from any hour-long presentation. Schedule them over the month with Hootsuite Pro, Buffer or Spredfast and link to your landing pages or blog posts. Disclosure: Spredfast provides me with a free account.
My favorite social media channel is email. You should let your lists know about these landing pages and posts as you bring them online. This is valuable content!
The Complete Package
This process works because:
The presentation provides the information you need to get the SME's knowledge
Presentations provide the text, audio and images needed for almost any channel
Landing pages and blog posts need little in the way of copywriting. The detail is in the video, audio and embedded slide presentation.
You can get maximal return on the time it took your CEO or SME to do the presentation.
These are usually more detailed topics that engaged prospects love.
Is Your Head Spinning?
This sounds like a lot, and there are a number of learning curves to be dealt with (audio editing, report layout, video editing).
Often, you can hand these tasks off to writers and content specialists to produce the assets. After all, the explanation is in the presentation.
The service Cascade Content seeks to do all of this work, like a fancy transcription service. Disclosure: I'm a partner in Cascade Content.
There is some lovely content sitting in the presentations that your company produces as a part of it's day-to-day business. It's time to turn these into shareable, sales-generating assets for your business.
Please, let us know your favorite content transformation tricks and tools in the comments.
Shelly Koenig

Latest posts by Shelly Koenig
(see all)