Does Higher Engagement mean Higher Conversion Rates?
How does engagement affect conversion rates? Could it impact them positively or negatively? Is it possible to increase conversions by decreasing engagement?
We've just finished some very interesting research here at Conversion Sciences labs, and we love it when our deeply held beliefs get blown out of the water.
It's happened again.
Most of us assume that if our pages are "engaging" to visitors, that they are more likely to convert to leads or sales. If they are engaged, they have more time to take action. If they are engaged, they will truly understand our value and become a lead or a customer.
Look at the following graph of three videos. These three different videos appeared on three otherwise identical landing pages. The graph is "Viewer Attention" as is recorded by YouTube. Basically, these graphs tell us how many visitors were still watching at any point in the video. It tells us how engaging a video is.
Clearly, we would expect whiteboard style video to be the highest converting video, since viewers are more engaged for the entire length of the video. We expect slides to be almost as successful. However, we expect plain old talking head videos to perform poorly.
Now take a look at the following graph. This is a graph of the conversion rates of the same videos.
This graph tells us that plain old talking head video is getting more visitors to click on our call-to-action button. This style of video is almost twice as likely to convert a visitor than the slide-style video found in most webinars.
How Does Engagement Affect Conversion Rates?
Clearly, engagement doesn't predict conversion in this case. Here, engagement is actually distraction.
Learn more about the relationship between engagement, distraction and conversion in my article Can You Really Increase Conversions By Decreasing Engagement?
I think you'll be surprised by what you will learn.
[bookpromo]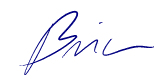 Latest posts by Brian Massey
(see all)