What to Consider When Using Video in a Blog
Video helps your marketing. It's not a very controversial statement, but for years now YouTube has been hovering around the number two spot of the most-used search engines, yet somehow video in online marketing still has a feeling of just emerging from its infancy.
Despite that, marketers feel very comfortable using video for their own projects, with close to 80% of marketers polled by eMarketer claiming they've leveraged video for their own brand's marketing. Marketers are starting to see that they can benefit greatly from leveraging video in channels like email marketing.
Email and Video: An Unlikely Marriage?
Email marketers are among many starting to see the benefit of video in their campaigns. Jon Spenceley of Vidyard.com reported that the brand Clear Fit saw a 53% higher click-to-open rate on emails that featured a video call-to-action over their non-video counterparts.
Even mentioning the word "video" can increase open rates by 20% as reported by the Daily Egg blog. In fact, it's preferred over even more precise terms like "webinar" and "conference".
A white paper released by The Relevancy Group LLC showed an increase in customer engagement across the board when videos were used in email campaigns. This includes conversions, click-through, social sharing and even average order size!
Video also has the added benefit of being mobile friendly and this is especially good news since last year mobile finally overtook desktop-fixed internet-access hubs.
These numbers are no doubt impressive and there is some psychology behind why video is so effective.
Why Do Customers Prefer Video?
While numbers are definitely indicating a preference for video, we're interested in exploring why? Let's start with a simple video-email analogy.
The process of checking email is largely a passive activity. You have information sent directly to you and you review it. Checking your email is a simple process, and it's precisely the reason marketers find video such an attractive transition within the user's experience.
Videos can engage customers without requiring them to change their current state which is important because your customers don't have to do work in order to do business with you.
Video content allows customers to enter into your sales funnel without feeling like they've abruptly left another activity behind.
Video content allows customers to enter into your sales funnel without feeling like they've abruptly left another activity behind. That's a hugely beneficial psychological component supporting why video seems to increase the effectiveness of marketing activities.
Carefully Weighing Video in Email Marketing
Videos are great for the user but how much should they be used and where? What should your marketing campaigns look like? A lot of the focus on video and improved conversions in the research cited above touts the benefits of video specifically in email marketing campaigns. But don't go and blindly add video to every email and marketing document you send out!
Embedding video is great for the user and engaging them with your brand in their current state of mind, but there are also drawbacks. Even well-rounded and optimized email campaigns need to consider what can go wrong before including video.
Thumbnails
Thumbnails, perhaps the most overlooked aspect of video, can actually create several unintended problems for your campaigns. YouTubers have long known that thumbnails matter and email marketers inexperienced with video should take some notes. A good thumbnail needs to be good-quality with a central focus and also be adaptable to changes in sizes. A thumbnail may have to scale from as small as a couple of hundred pixels to over a thousand.  Size considerations also apply to text included in the thumbnail, since it can quickly become unreadable.
The best thumbnails:
Evoke emotion
Leverage controversy
Focus on a human face with an engaging expression
Accurately represent the content
These need to be used carefully and in accordance with the brand's overall messaging and feel.

Embedding
While thumbnails are important, email marketers need also to consider whether to leverage the new video embedding feature that many email clients now support. There's more support now for this feature than ever, but its current ubiquitousness might have you question whether all your customers are receiving your marketing messages. Since approximately 58% of email users (via Social Mouths) cannot view video embedded in their emails, marketers should be careful about placing all their eggs in that basket.
Even if a customer can open the content, the ability for your customers to engage with your brand in an individual email is limited. Ideally you want your customer to engage with your site more directly.
Leveraging Landing Pages Can be Confusing
Landing pages can support email marketing and help take visitors from the email to the website or to an important conversion in between. You may have a landing page AND an email sporting an embedded video, but that creates a bit of confusion for your customers on how they should share this information. Do they forward the email with the video? Do they email a link to the landing page? If the customer forwards the email, will it create formatting issues with the video?
If you prefer to use a landing page to support your email marketing, you should embed the video in the landing page and use a call-to-action that mimics the look and feel of a video player. The slight disruption is outweighed by side-stepping user confusion of where to share and of course by drastically improving the user's ability to actually access the video content.
Final Thoughts
There is a lot to consider when working with video in email marketing. It may not be the right move to include video in your email marketing efforts. If it is the right move, you may have a separate set of considerations when it comes to landing pages. Pascale Guay, CEO of Dialog Insight, responds to the limitation of video content in email marketing on her company blog saying the most important strategy for email marketers is to make use of the channels used by their target audience above all else. If your target audience responds to email marketing – use this channel! If your open-rates soar because of video content – use this channel…carefully.
Are you using video in your email campaigns? If not, how come? If so, how is it working for you? Leave a comment below!
About the Author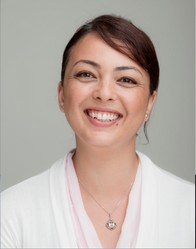 Jenix is a journalist who specializes in discovering and documenting digital media. She makes a living as a copy writer specializing in web content and recently began writing for her personal blog: www.jenixwrites.com. Jenix is also a proud new mother and when she isn't writing she's sharing in the daily discovery of her beautiful daughter. Reach out @JenixHastings.
Latest posts by Jenix Hastings
(see all)
0
0
Jenix Hastings
https://conversionsciences.com/wp-content/uploads/2019/11/conversion-sciences-cro-agency-conversion-optimization-consultants.png
Jenix Hastings
2015-03-30 11:00:44
2021-05-18 11:56:41
What to Consider When Using Video in a Blog