Brian Massey, Beyond the Lab Coat [AUDIO]
The original Conversion Scientist sat down with host of the Big Value Big Business podcast, James Lynch, to discuss everything from how he makes a terrible employee, to finding your own gimmick, to the inter-workings of a conversion scientist.
Some highlights from the interview include:
    
Brian spends a great deal of his time, helping businesses transform their websites through a "steady diet of visitor profiling, purposeful content, analytics and testing.."

    

Brian indulges his passion by speaking and writing about the art and science of conversion optimization. It is almost a sickness really.

    

What makes Brian tick? He thrives in the challenge of creating value, creating something new and helping businesses make more money on the traffic flowing through their website. "I mean who doesn't want to get more money from the traffic that they're getting on their website."

    

Gain insight from his experiences in building a business in such a niche market, including why it is essential to create a "hook", and of course, a "gimmick". Sorry, the lab coat idea is taken.

    

Learn how converting more visitors into customer on your website is INDEED a science.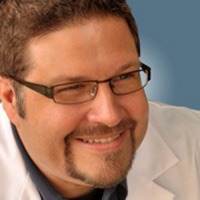 Grab your pen and paper, learn something new, and enjoy the latest edition of Big Value Big Business Podscast with James Lynch.

"It takes a combination of experience, skill and neurosis to end up being a Conversion Scientist." – Brian Massey
"It takes a combination of experience, skill and neurosis to end up being a Conversion Scientist." – Brian Massey
Subscribe
Read and download the Transcript




Latest posts by Shelly Koenig
(see all)