Can Google Analytics help those of us that aren't "mathy"?
Andy Crestodina of Orbit Media thinks so, and gave us a great primer in his Ascend Summit presentation Advanced Blogging and Multichannel Analytics.
Fortunately, I was there taking notes for all of my readers. Enjoy my "instagraphic" infographic of his very helpful presentation.
110 Point Ecommerce Checklist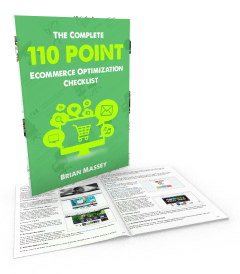 Our Best Ideas for Ecommerce Websites
We assembled our Conversion Scientists in a room and asked them to list out what they consider testing when given an ecommerce website.
This is what they told us.
110 ideas in 17 pages
Full color examples
From the home page to the cart.
Keep this resource on your desk always.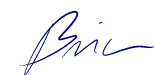 Brian Massey is the Founder and Conversion Scientist at Conversion Sciences. He is the author of Your Customer Creation Equation. His rare combination of interests, experience and neuroses were developed over almost 20 years as a computer programmer, entrepreneur, corporate marketer, international speaker and writer.