How to Use Humor in Video to Increase Online Sales
Everybody wants to be the llmpany that came up with the brilliantly clever video or ad or Tweet that got shared by millions. The one where, if you dare to admit you haven't seen it, everyone else at the party will jump on you demanding, "You haven't SEEN it?" But here's the thing: While there are many companies that have made such ads that quickly translated into rapid sales, other companies with viral videos and other funny content never increased their sales at all, despite millions of shares. The bottom line is humor can create sales, but it has to be done right.
Unfortunately, it's so easy to do it wrong.
Inc. published case studies on two products. One, the Orabrush, was designed to remove the tongue bacteria that cause bad breath. Inventor Dr. Robert Wagner was only pulling in about $30 a month, selling 10 Orabrushes, until he created a funny video. Within six weeks, Orabrush sold about 10,000 tongue cleaners (and gave many away free). Within two years, the company sold more than a million Orabrushes online and the video was viewed more than 15 million times. You can now buy the tongue cleaner at stores like Walmart. What was so great about the video was that, in addition to being funny, it clearly explained what causes bad breath and why the Orabrush is the best solution. It also had a call to action and a free Orabrush for responding.
In the same article, though, the reporter talked about EZ Grill which made a video in which it grilled various smart phones to see which would last longest. The video quickly got over a million views but didn't translate into sales. There might have been a lot of reasons for this.
The focus was more on the phones than on the grill.
There was no explanation about why one would buy a portable grill or what made EZ Grill a better option.
The video revealed the little aluminum grill's occasional inferno-like action.
There was no connection to the company's website or any other outlet, so consumers had to figure out where to get one on their own: friction.
There was cognitive dissonance between something high tech, like smart phones, and the music, which sounded like something from a Charlie Chaplin movie. Cognitive dissonance can be good or bad. In this case, it was difficult to tell who the audience was or what they should do.
The truth is, humor is complicated. Consider that most comedians will work a joke over and over before they bring it to audiences. Nielsen reports that, in the U.S. and Europe at least, 50 percent of people surveyed rank humorous ads as most effective. But myriad studies have failed to find a direct correlation between a funny ad and widgets flying out the door. A study on funny Superbowl ads showed that sales didn't immediately go up on the products with the funniest ads. And yet we all know about the ones that worked. The Dollar Shave Club, which got 12,000 people to sign up for the service in the first 48 hours after they first aired their comic video, for example. So what makes the difference?
The first rule of humor probably should be:
1. Don't Forget to Sell Your Product
A great example of this is Poo Purri, a company that makes a spray with essential oils that traps the odor of poop in the bowl. Really, hard to imagine how to sell this product without humor. But here's a company that uses cognitive dissonance perfectly. It's a visually attractive video of a gentile, British, girl-next-door, in elegant clothes, sitting on a toilet talking about the basest human functions.
But this video tells you exactly how Poo Pourri works, where to find it, what its Amazon rating is, has a "click here" call to action and a money back guarantee. The result was a 13,000 percent increase in visits to the site and more than double the company's revenue.
One reason humor works is that it engages the brain in such a way that people kind of forget they're being sold to. They might share the video over and over, watch it over and over, never realizing that they're cheerfully and voluntarily propagandizing themselves and spreading your message. That's because, from a scientific standpoint, humor provides all kinds of payoffs for the brain.
According to a paper published by the Harvard Mahoney Neuroscience Institute, the beginning of a joke triggers your frontal cortex—the executive part of the brain—to look for pattern recognition. The minute we sense a joke is coming, we perk up. We pay attention, look for the payoff. And if the payoff is good, we're flooded with good feeling neurotransmitters: dopamine, serotonin and endorphins. These are the neurotransmitters that flood us when we're in love or we accomplish a challenging goal. At the same time, laughter decreases stress hormones like serum cortisol or epinephrine. So just by the act of being funny, your blog, email, video and other content can reach through the screen and make customers feel good. That's power.
A study on How Humor Breaks Resistance to Influence, conducted at a university in the Netherlands, show how humor distracts audiences from the fact they're being sold to. Especially if the humor doesn't tackle the sales goal head on. So it prevents the target audience from throwing up walls against being influenced.
Normally, any content that might cause us to spend money or make a decision triggers all kinds of defense mechanisms: skepticism, criticism, refusal to be moved. That's especially true if we already have resistance to the brand. Humor has the effect of distracting us from resistance. And, the study said, even if consumers don't consciously remember the association between the brand and the thing that made them laugh, it will positively impact brand perception and influence buying.
2. Distract Your Audience From the Hard Sell
One company that uses humor to distract is Yesware, which sends out the email below to customers who haven't responded to sales pitches. The humor in it, of course, softens the fact that the email is essentially saying "What gives?" Typically, Yesware reports, replies to follow up emails are around 21 percent. But not this one:
But to make people laugh, you have to know your audience.
3. Be Relevant to Your Audience
Ikea wanted to boost its sales in Singapore and Malaysia. The trouble is, Singapore and Malaysia are crazy about technology and Ikea is a very low-tech company with furniture you build yourself. Its primary marketing tool is a paper catalog, which is about as low tech as they come. So, just before the release of the iPhone 6, Ikea posted a video that spoofed its own catalog.
With The Ikea "bookbook", the ad said "each crystal clear image loads instantaneously…."
It was the only commercial video that made it to Time Magazine's top 10 viral videos of 2014, with 12 million views as of the end of 2014. The video—which was created BBH Asia Pacific marketing company—increased sales .8 percent in Singapore and 13 percent in Malaysia. A case study by London branding and marketing firm, Cream Global, showed the video also garnered articles in Time, WSJ, Buzzfeed, The Daily Mail, Mashable and more. It got nearly 500,000 share on Facebook. More than 6,000 people uploaded photos of themselves with their bookbooks on Instagram. Ikea's revenues have climbed every year but global sales in 2014 were up nearly six percent from the previous year.
By contrast Ranker has a votable list of brands that try too hard to connect with the millennial generation, including Welch's "Pour 'em a glass of LOLs" and a myriad of brands who ultimately killed the expression "bae."
Ikea's ad did something else that is crucial to humor in content, it was self-deprecating. Making fun of others in ads just communicates that you're mean-spirited. Take political ads, for example. But making fun of yourself engenders affection.
4. Be Self-Deprecating
Dissolve makes stock footage. Just showing how pretty their stock footage was would only serve to keep them in competition with every other stock footage company. But Dissolve decided to spoof itself on the fact that stock footage is designed to create mental associations that may or may not have anything to do with the actual product. The blatant honesty was surprising and funny. During the Generic Brand Video launch week, visits to the site increased by 9x and signups and sales revenue both increased by 6X.
Sam Elliott, in his gravelly, dead-pan voice nails the intention of the pictures of happy, beautiful people and scenery to influence viewers' perception about the product being sold: "Lest you think we're a faceless entity, look at all these attractive people. Here's some of them talking and laughing and closeups of hands passing canned goods to each other…." As the saying goes: "It's funny because it's true." It also communicates a sense of transparency and humility on Dissolve's part.


The video generated articles in Fast Company, Ad Age, Adweek, Mashable, Gizmodo, Mediaite and TIME, according to the Shorty Awards where it won Best of B2B.
One of the brilliant things about the Dissolve video was that, while it was making fun of itself, it was also making the case that its beautiful footage sells powerfully. And it included a link to the company's website.
Humor is difficult. Just listen to a lineup of comedians and it's clear that some people know how to do it and others don't. Poo Pourri founder Suzi Batiz said in several interviews that some of the writing for that first viral ad made her cringe. But it worked. So find someone who knows how to do it right, and don't forget that the whole point is to get people to buy your product or service.
About the Author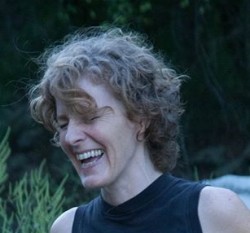 Susan Lahey is a journalist, copywriter, author and all around multipotentialite wordsmith who loves to write about brave people doing cool things.
Feature image by S.Hart Photography, licensed through Creative Commons and adapted for this post.
Latest posts by Susan Lahey
(see all)