It's All About You: The Future of High Quality Link-building
Google keeps messing with us. As soon as we thought we had Panda down, they introduced Penguin. Frankly, we weren't too excited about the learning curve on that one. Then they threw an invisibility cloak over keywords used in Google searches, which made it even harder to figure out how people were finding us.
And now we've got Hummingbird to deal with.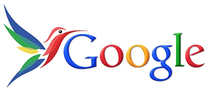 Introduced on September 26, 2013, Hummingbird is Google's revamped search algorithm designed to increase the organic nature of Google searches, reward websites that deliver useful content and let us search for stuff with phrases we might use when talking to a friend.  Or to a mobile phone. (Where can I get gluten-free pizza around here? Gimme the stats on the final game in the 2002 World Series.)
If your IT guy or gal is adept at second-guessing Google algorithms and tricking Google into finding you, Hummingbird might not be a welcome upgrade.
But if you've been posting useful, keyword-rich content on your website, cultivating high quality link-building and participating on social platforms in a thoughtful way, you're in luck. By complying with basic SEO strategies, you will find that Google is trying to help businesses like yours come out ahead.

Both experts and high-growth firms agree that SEO is the most effective online marketing tactic for generating online leads
Both experts and high-growth firms agree that SEO is the most effective online marketing tactic for generating online leads. And now, Google is enhancing their search capability so that businesses and prospective customers can find each other faster.
The company you keep
In this new, more organic type of search, Google is inserting itself into (and making judgments about) your website's online relationships.
It used to be that you could pay, trade or beg anyone to link to you, thereby improving your page rank. The more links the better, even if the originating sites were questionable or you had hired a troll to sit in a backroom and post comments (and your link) on a thousand blogs.
Google didn't like that. With the introduction of "no follow links" and the ability to better identify "spammy" sources, spraying links throughout the Internet not only stopped working, it started costing you. Page rankings got spanked when search engines identified link-backs as originating from unsavory sites, unrelated content or artificially populated social platforms.
Roll forward to 2014. Today, high quality link-building is even more dependent upon good content.  Relevance is key. The bloggers, articles, websites and publications that are linking back to you should somehow relate to the services you provide.  And they should be coming from industry sources you'd be proud to hang out with.
So how do you inspire these like-minded folks to send their followers to you?
Getting your links out there
The first step in developing your high quality link-building strategy is to find out what types of people and online sources would be most appropriate for—and interested in—linking back to you. You may already know who they are, but if you need help, check out Open Site Explorer. This free tool enables you to see who's linking to your competitors. Most likely, you will want these folks (or people like them) linking to you as well.
Next, create well-crafted content which provides information, tools and thought-leadership that will appeal to the people you want linking back to you.
And finally, raise a ruckus about it.
Make sure that influential bloggers, industry-specific publications, social sites and prospective customers are alerted to and have easy access to your e-books, webcasts, slideshows, blogs and of course, your interactive, easy-to-navigate website.
In short, establish yourself online as a foremost authority in your field.
The voice of authority
By establishing yourself as a "go-to" industry expert, your leadership position will be noted by your peers and prospective customers, and ultimately by search engines that will reward your credibility by boosting your page rank.
Here are three areas to focus on to help you increase your website's authority:
Write, present and talk online about topics related to your field. Your industry colleagues will hesitate to direct their valued followers to your website just to promote your business. It's critical that you provide a continuous stream of information and tools that elevate your site to the status of valued industry resource. Develop e-books, articles, webcasts, slideshows and other collateral that provide people with knowledge they might not otherwise have access to. (At Hinge, we often begin our relationships with prospective clients when they read one of our e-books on a plane or in the tub!)
Pitch your content to relevant publications and be sure to include a "resource box" that contains your bio and website link. Target online media outlets that your customers rely on for information.
Start a blog. (And don't forget the part about actually writing in it—at least once a week.) Make sure each entry is a quick, easy read that provides useful, keyword-rich content. Encourage your readers to share it. Build relationships with other bloggers in your industry by directing them to your blog, inviting them to post and guest-posting on theirs.
Populate select social media channels with links to your cool stuff. When people "like" your content, retweet your tweets and otherwise direct their friends, fans and followers to your site, Google recognizes this as a vote of confidence and favors you in their searches. Although it takes awhile to create a strategic presence on social media platforms, it's one of the best ways to boost your high quality link-building campaign.
These ideas should help get you started. And don't forget—relevance is key. Be wary of aggressively seeking link-backs at the risk of compromising the quality of your connections. What search engines are aiming for in 2014 and beyond is to create authentic relationship between those who are seeking and those who have something to offer. Be patient. Like any good relationship, it takes time to build.
Sylvia Montgomery is a Senior Partner at Hinge, a marketing and branding firm for professional services. At Hinge, Sylvia provides strategic counsel to national clients. She is a co-author of Inside the Buyer's Brain and Online Marketing for Professional Services. You can follow Sylvia on Twitter @BrandStrong.
Latest posts by Sylvia Montgomery
(see all)
0
0
Sylvia Montgomery
https://conversionsciences.com/wp-content/uploads/2019/11/conversion-sciences-cro-agency-conversion-optimization-consultants.png
Sylvia Montgomery
2014-04-21 08:39:40
2014-04-21 08:39:40
It's All About You: The Future of High Quality Link-building