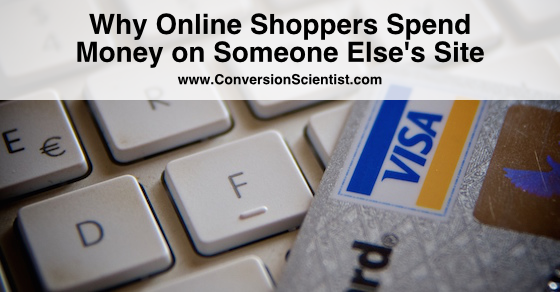 What are online shoppers looking for?  No matter what you're selling, knowing the answer to this question is the first step to figuring out how to give them what they want.
The Conversion Scientists here spend their time testing ecommerce sites, and they know that the recommendations in this infographic can work for your online store. But not always.
For example, you should be careful about offering more shipping options. Though 50% of the people in a survey said they wanted more shipping options, our tests have shown that too many choices reduces sales.
Online shopping is constantly growing, and now over two thirds of consumers shop online at least once a month. A whopping 0% never shop online, that is, 0% of people who respond to shopping surveys. Don't you love statistics?
Numbers like that are pretty solid motivation to figure out exactly what's going to make a person press the buy button, and an illuminating infographic sharing tips and trends for eStores is a great place to start.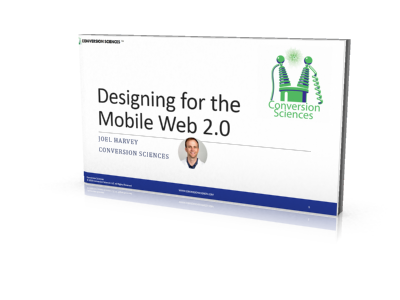 This free eBook has 56 pages of insights from AB testing experts Conversion Sciences.
Designing for the Mobile Web 2.0
What works in conversion-centered design for the Mobile Web 2.0.
Why responsive web design might be a bad idea and alternatives.
What is working in our mobile tests.
Why best practices aren't always best.
It probably comes as no surprise that offering free shipping helps nudge people into spending money, but it may be surprising just how much it matters.  For 80% of online shoppers, free shipping makes them more likely to buy something. More than three fourths of online shoppers will add items to their shopping cart if it means not paying for shipping.
With the US spending billions of dollars in ecommerce, how much money are you losing by not offering free shipping?
Customers are also much more likely to convert if they know they can easily return an item they no longer want.
This is another factoid with a catch. You must state your "shipping both ways" return policy such that the visitors see and understand it. This usually takes some testing of language and placement. Too many ecommerce sites have an amazing return policy that is invisible to their shoppers.
Of online shoppers, at least half of them will use their smartphone or tablet to make purchases over the course of three months.  Having a mobile strategy is crucial to serving those potential customers, especially since many of them won't do any comparison shopping if they're using an app to shop.
Will any of these ideas work on your ecommerce site?
Conversion Sciences turnkey testing team will find out what will and won't work. Get a
free consultation and quote
from an experienced website optimization expert and find out how much revenue you're missing out on right now.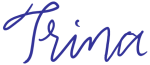 Trina Bolfing is the Content Scientist at Conversion Sciences.