Even though the election season is over, I've opted to extend the debate and move it into the realm of online marketing. In 4 Anti-Science Marketing Attitudes That Keep Us In The Stone Ages I compare the anti-science efforts used by politicians and their campaigns to the anti-science efforts stacked against you, my fellow marketer.
The most egregious of the anti-science foes is the person who actively campaigns against data-driven marketing, using any of several excuses. You may have heard them yourself.
    
Everybody else is doing it.

    

It's not "on brand."

    

I wouldn't respond to that!

    

It's not creative enough.

    

Give visitors the facts and they'll figure the rest out.

    

We sell to everyone!
Read the entire article at Search Engine Land, or listen to the article via the Conversion Scientist Podcast.
Get a Free Chapter
I've written a tell-all with juicy details about how to run a high-converting website. Become a friend of the author for free chapters and bonus content from Your Customer Creation Equation: Unexpected Website Formulas of the Conversion Scientist
.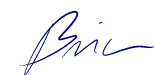 Brian Massey is the Founder and Conversion Scientist™ at Conversion Sciences. He is the author of Your Customer Creation Equation. His rare combination of interests, experience and neuroses were developed over almost 20 years as a computer programmer, entrepreneur, corporate marketer, international speaker and writer.