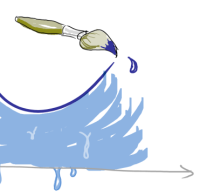 People sometimes confuse us with robot-like scientists, being lead by data and caring little for the creative side of marketing.
Nothing could be further from the truth.
I like to think that we can be more creative because we add a rigor to our creativity that allows us to try riskier things. If we have some data that says risky might work, we have a methodology through which we can confirm it's effectiveness with a high level of confidence.
We backstop our creative with data, and this gives us a freedom that few designers and writers have.
In my new column Enhance Your Creativity Through Analytics I show you how we find data to backup or disavow our creative efforts.
Listen here or read it online.
Podcast: Download (Duration: 10:03 — 13.8MB)
Subscribe: iTunes | Android | RSS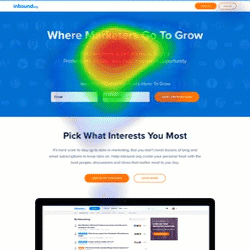 How do you diagnose a poor performing landing page?
Sticky shows us how to use eye-tracking to build landing pages with killer conversion rates.
Why behavioral science is your new superpower.
The true cost of "Launch and See" marketing.
How to apply eye-tracking reports and videos.
The components every landing page should have.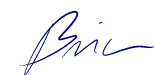 Brian Massey is the Founder and Conversion Scientist at Conversion Sciences. He is the author of Your Customer Creation Equation. His rare combination of interests, experience and neuroses were developed over almost 20 years as a computer programmer, entrepreneur, corporate marketer, international speaker and writer.