Are You Sending Your Store-bought Traffic Off to Mark Zuckerberg?
The common wisdom among social media marketers is "put links to your social media everywhere." The idea is that you should build as big a social media "tribe" as possible.

As it turns out, this isn't always a good plan.
If you're paying for traffic to your Web site – and what traffic doesn't require some cash, blood, sweat or tears to earn – then why would you send it off to Facebook or YouTube or LinkedIn to disappear forever?
You wouldn't. But you might be.
In my Search Engine Land article How Mark Zuckerberg Stole Your Search Traffic & What To Do About It, I show you how your social media advertisements may be costing you conversions.
I also show you how to use social media in a conversion-safe way.
Read the entire article
Brian Massey, The Conversion Scientist teaches businesses of all sizes how to get more leads and sales from the traffic coming to their Web site.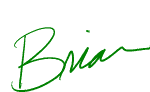 Latest posts by Brian Massey
(see all)