Design your Web site around the strategies that drive leads and sales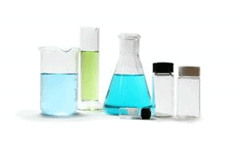 I had one of those meetings this week; a meeting with a company that has really come to understand the significance of online conversion in their business. I predict good things for them.
They'd taken advantage of a Conversion Sciences home page review, and had attended my workshops. It's a good feeling to know that I'm making a difference.
They wanted to be sure spent their Web budget on the things that were going to help their business grow faster.
This is going to sound obvious, but take a good look at your own site before you dismiss this statement: They decided that focusing on strategies that would generate leads would alleviate the need to invest in things that didn't. They would save money and sell more.
That makes sense, doesn't it?
So what should you be investing in?
Find out which conversion strategies you should be building your Web marketing programs around. I'm covering the Five Core Patterns of Conversion Marketing for Search Engine Land's new Conversion Science column.
The first pattern is "The Brochure." Most of the business sites on the Web are like an online brochure. But "The Brochure" is not designed to convert. It's purpose is to support sales, often after the visitor has already spoken with a salesperson.
If you have a brochure site, you may discover that you really need a site based on one of the other four patterns: a Portal, an eCommerce site, a Considered Purchase site, or a Site as a Service.
Over the next four months, I'll be digging into each, helping you choose the right pattern for your business, and highlighting the conversion strategies that you must get right for each.
The next installment is coming next week. I'll send you an email when each of these go live if you subscribe to The Conversion Scientist.
Photo courtesy http://www.sxc.hu/profile/rometree

Latest posts by Brian Massey
(see all)
https://conversionsciences.com/wp-content/uploads/2019/11/conversion-sciences-cro-agency-conversion-optimization-consultants.png
0
0
Brian Massey
https://conversionsciences.com/wp-content/uploads/2019/11/conversion-sciences-cro-agency-conversion-optimization-consultants.png
Brian Massey
2010-02-05 00:05:17
2010-02-05 00:05:17
Avoiding the Marketing Strategies that Don't Convert