How do you choose a Christmas Card for your boss? Better yet, how do you choose one that will get you a CRO budget in 2017? Simply apply these Conversion Principles for a happy new year and a new budget.
We've examined a number of holiday cards to determine the one most likely to win you some budget in the coming year. Watch this critique and give your manager the card that will deliver.
Primary Conversion Principle Metrics
Christmas cards are a lot like landing page on the web. They have to appeal to visitors quickly and deliver something meaningful.



We'll be examining the Christmas Card Graph for each card.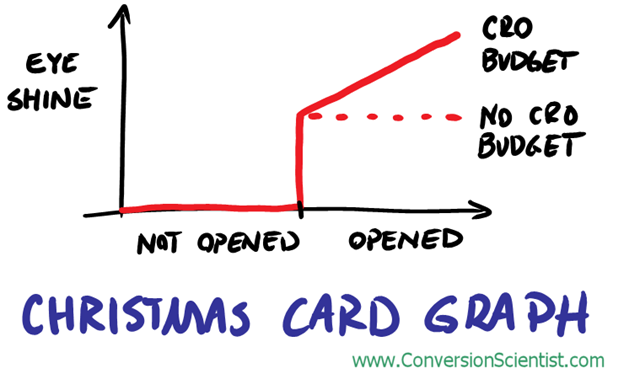 Lessons Learned
Don't be too safe.
Playing it safe often means being boring. Open rates will suffer.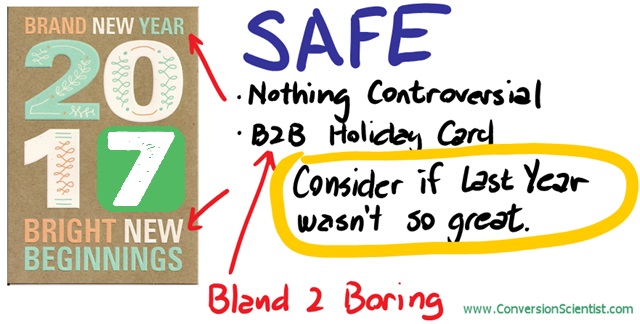 Don't let your designer make the decisions.
One man's beautiful design is anothers reading nightmare. Don't let design get in the way of communicating.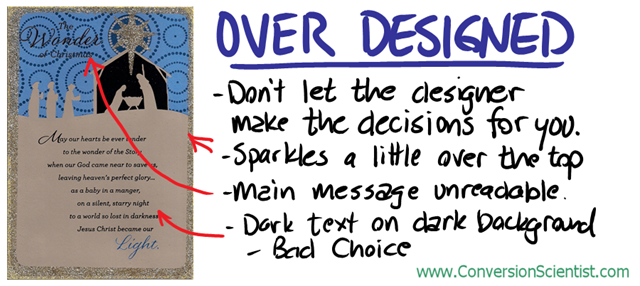 Don't deliver less than you promise.
Making promises is the best way to get people to open your cards — and read your page. However, if you over-promise, you can do more damage than good.

Use copy that engages the reader.
Our brains need to be challenged to be engaged. Rhymes, humor and alliteration will work to engage the reader and get them to take action.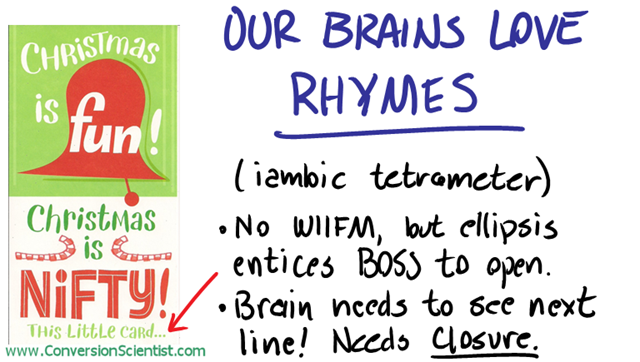 Be interactive.
Sometimes you just have to get them involved to get them interested. Consider asking them to do something on your page.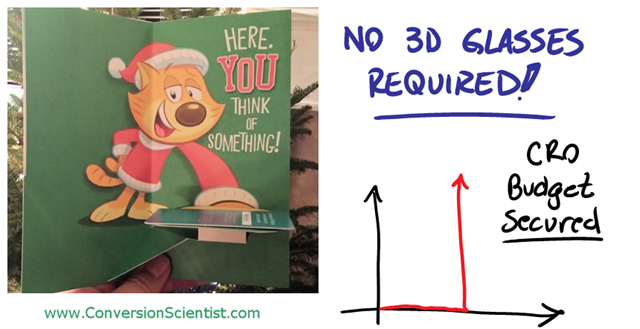 It shouldn't be a surprise that all of these lessons can be applied to your website and landing pages. This is what we do at Conversion Sciences.
Once you've secured that budget, schedule a free Conversion Strategy Session.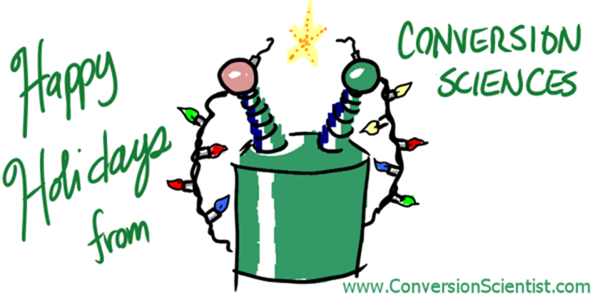 0
0
Brian Massey
https://conversionsciences.com/wp-content/uploads/2019/11/conversion-sciences-cro-agency-conversion-optimization-consultants.png
Brian Massey
2016-12-21 08:14:03
2019-01-15 20:40:41
Christmas Conversion Principles: How To Choose A Christmas Card For Your Boss