Today, let's rejoice in a persuasive gift that brightens any landing page, and has started so many new relationships between a visitor and a business. The big red button.
Valentine's Day is an emotional time, even for a Conversion Scientist. It is a time in which we, like so many people in love, celebrate beautiful relationships. It's a time to stop seeing our visitors as "traffic," "visits," "bounces," or "conversions." We dispense with talk of hypotheses and statistical significance and turn instead to those things we share as cohabitants of a website.
You may feel that I'm fickle, but I grow teary-eyed just thinking about the person visiting my website, whoever they are at this moment. I love you.
I also feel my heart race when the shoe is on the other foot and you help me solve a problem on your website. It makes me feel like the prettiest girl at the ball.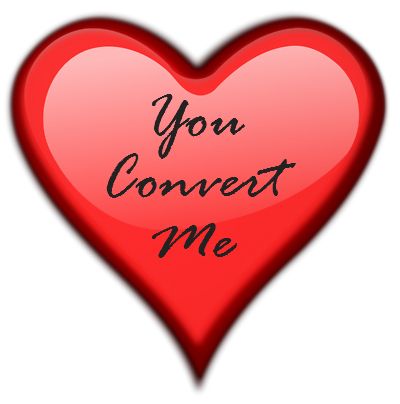 So I've written you a poem, my fleeting visitor or humble host. With it I hope to celebrate something we can share, something we both will love: the big red button.
Technically, it is "a high-contrast element containing a compelling call to action that draws a visitor's eye and clearly communicates how a visitor can complete the next step in their conversion process."
But you and I know it is so much more.
It is seductive, calling like a siren. It is even a bit sensual to click on such a thing. For this Valentine's Day, let's put aside our arguments about headlines, copy, images, and offers. Today, let's rejoice in a persuasive gift that brightens any landing page, and has started so many new relationships between a visitor and a business.
Ode to the Big Red Button
It is a gift both wise and sage
The big red button on my page
It calls, it beckons without retort
"Join," "Add to cart," "Get that free report"
Yes, I think a link is fine
So blue and bright and underlined
It's not for me, your clicks will sink!
That's why it's called an "anchor" link
But when my eyes grace a page
And I desire to spend my wage
I want to buy! I am a glutton!
So serve me up a big red button
Designers cry, "There is a catch!"
"The site and button have to match!"
But if they do, then I do fear
Your call to action will disappear
And what of rainbow's other gifts?
Of blue and green and amethyst
Try them, test them, this is smart
But big and red is where I'd start
It won't be hard to understand
What I should do when I land
The button tells me everything
It doesn't have to dance or sing
I will not suffer a gray "Submit"
Big and red is where I click
It will not let me hesitate
'Cause if I bounce it'll be too late
A happy couple, it's the norm
To wed the button with a form
And though my fields are all complete
There still remains that final feat
If you will charge my credit card
That final click can seem so hard
The big red button makes it fun
Isn't that true for everyone?
So tell me this my brillig friend,
What do you want in the end?
To abandon you before I'm done?
Or click big red with abandon?
Won't you be my Valentine?
I think you'll find the terms sublime
I'll convert, there'll be no friction
If you feed my big red addiction
By Brian Massey, The Love Scientist

Conversion Scientist™
at
Conversion Sciences
Brian Massey is the Founder and Conversion Scientist™ at Conversion Sciences. He is the author of Your Customer Creation Equation. His rare combination of interests, experience and neuroses were developed over almost 20 years as a computer programmer, entrepreneur, corporate marketer, international speaker and writer.

Latest posts by Brian Massey (see all)
https://conversionsciences.com/wp-content/uploads/2014/02/the-big-red-button-heart.jpg
404
400
Brian Massey
https://conversionsciences.com/wp-content/uploads/2019/11/conversion-sciences-cro-agency-conversion-optimization-consultants.png
Brian Massey
2014-02-14 12:49:28
2019-07-22 17:02:36
Ode to the Big Red Button - A Love Story