How Mobile Ecommerce Will Profit This Holiday Season [Infographic]
Mobile ecommerce is transforming online shopping, especially during the holidays. Here are some eye-opening statistics in an infographic.
Most businesses are giving away their mobile visitors. Either they don't provide a mobile-friendly experience or they have a responsive site that doesn't give mobile visitors anything different.
This is an opportunity for you. Mobile visitors will be one of your fastest-growing segments. However, the mobile experience is unique and mobile visitors want something designed for their on-the-go, thumb-driven searching and buying. Those businesses that deliver a special mobile experience for their visitors will steal many holiday shoppers this year, and more next year.
If you are on the fence about adopting a mobile app as part of your marketing strategy, take a look at what mobile commerce will mean to businesses this holiday season.


1
92% of Consumers Shop with Smart Phones
With 9 out of 10 Americans owning a smartphone, it's understandable that 92% of consumers will search for holiday gifts using their phones. Mobile ecommerce is here, and it's here to stay.
People nowadays have to cope with busy, crazy lives and they search for ways to save time. How often do you hear people stressed about Christmas shopping? Mobile apps give consumers opportunities to simplify their lives, and the number of active mobile shoppers taking advantage of that simplicity continues to grow.
2
Time on Mobile Increases During the Holidays
November and December are the best months for retailers to increase their mobile revenue streams. These two months see more sales than other months, and 47% of customers prefer using a mobile app for shopping during this time of year. In fact, for the first time in history, smartphones and tablets have higher online penetration than desktop computers.
3
Mobile Generates Revenue
This year, Black Friday ecommerce sales hit $3.34 Billion, with mobile sales topping the billion dollar mark for the first time in history. Consumers spent an incredible $1.2 Billion via their mobile devices, a 33% increase from 2015.
Surprisingly, despite this continued growth in mobile commerce, 98% of companies still lack a mobile app designed for expedited customer shopping.
4
Mobile Apps Can Influence Every Part of the Sales Funnel
Small retailers often underestimate the importance of mobile apps—especially during the holidays. They certainly make shopping much simpler, but the benefits that they offer regarding affordable marketing and customer engagement cannot be overlooked either.
To put it simply, 71% of online shoppers prefer searching for products in retail stores using their app. Creating a pleasant shopping experience is important for businesses of all sizes. Think about your shopping habits. You are not the only consumer who searches for products online before later purchasing them. Everyone wants to save money, and mobile apps are a great way to make sure you are getting the best deal out there this holiday season.
Conclusion
If there is any time of year where businesses can't afford to ignore mobile commerce, it's the holiday season. As the trends continue to shift toward mobile, you cannot afford to overlook its potential.
If your mobile sales are under-performing, contact Conversion Sciences for a free consultation, or if you don't have a mobile app, come check us out at Bizness Apps. Check this out if you need last minute holiday marketing ideas for ecommerce.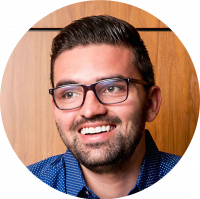 Andrew Gazdecki is the founder and CEO of Bizness Apps — making mobile apps affordable and simple for small businesses. We're a do-it-yourself iPhone, iPad, Android & HTML5 app platform that allows any small business to simultaneously create, edit, and manage mobile apps without any programming knowledge needed. 

Latest posts by Andrew Gazdecki
(see all)
0
0
Andrew Gazdecki
https://conversionsciences.com/wp-content/uploads/2019/11/conversion-sciences-cro-agency-conversion-optimization-consultants.png
Andrew Gazdecki
2016-12-20 14:28:52
2020-12-07 10:28:04
How Mobile Ecommerce Will Profit This Holiday Season [Infographic]