How to Design an Awesome Online Quiz to Drive Sales
In a previous article, we looked at five examples of companies that had success using online quizzes. We've seen the end result to each of these success stories and the marketing strategies they incorporated along with their quizzes, but what about the journey they took to get there?
Without the proper guide, creating an effective quiz like those highlighted in the first article can seem intimidating.
Following is a step-by-step guide that will walk you through the creative process behind quizzes with the help of a case study.
Throughout this article, we'll examine The Elephant Pants and their quiz "Which Pair of Elephant Pants Are You?" We'll give you some pointers on how to distribute a quiz and how to use marketing automation follow-ups to convert leads into paying customers.
Let's get right to it.
Read about how to A/B test quiz-style web forms to improve conversion rates on your landing pages.
Part I: How To Create A Quiz To Drive Online Sales
In the early stages of their company's lifespan, The Elephant Pants brand relied on the fundraising support of a Kickstarter campaign. They created a quiz titled "Which Pair of Elephant Pants Are You?" with personalized results that recommended a specific kind of product to their customers, in this case, a particular kind of Elephant Pants.
The Elephant Pants included a link to their Kickstarter campaign to encourage customers to fund their project, additionally opting them in for updates and any new developments on the brand. By the end of their campaign, The Elephant Pants' quiz helped them raise over $8,500 which was enough for a successful launch.
Here's what it takes to create a similar quiz that can help any online retailer make the most out of social media to help drive their e-commerce sales:
The Idea Online Quiz Title
Most pieces of interactive content start off as an idea, correct? The same applies for the idea behind your quiz. In The Elephant Pants' case, their quiz revolves around recommending the perfect pair of Elephant Pants for everyone.
The Elephant Pants modeled their questions on relatable places, objects and activities to get a sense of your style, attributing it to the most suitable pair of pants for you.
So when it comes to your quiz, make it about something your brand is known for. Once you've got that sorted out, here are some ideas for the types of quiz you can go for:
Product Recommendation Quiz -This type of quiz revolves around a single product recommendation based on the answers a quiz-taker gave. It allows you to suggest a single product tailored specifically to an individual based on their personal preferences. This is perfect if you want to sell a single type of product. The Elephant Pants used this kind of a quiz to recommend a particular kind of Elephant Pants to each and every person that took their quiz.
Style Personality Quiz – This kind of a quiz is centered around the idea of categorizing people into a certain style personality. This allows you to recommend multiple items that fit a quiz-taker's description of what their style personality is based on the questions they answered in your quiz.
Craft Your Online Quiz Questions
We've reached the body of your online quiz. This is where you want to establish a connection with your customer base through a one-on-one medium. Communicate with them through your quiz, but keep these things in mind when creating your questions:
Inject Personality Into Your Quiz – Put a part of you into the quiz, have it become a representation of you and your brand. Don't be afraid to speak to your quiz-taker as if you were talking to them in person. Let the questions become as personal as possible.
Utilize Images To Your Advantage – If you haven't noticed already, a lot of the more popular quizzes use images. Make sure that you do too. Pictures keeps things fun and relevant; and they make the quiz feel more like a game show if anything. The Elephant Pants used fun and familiar images to let their quiz-takers get comfortable which helps in encouraging opt-ins later on.
Make Sure To Keep Things Short And Simple – Using between 6 to 10 questions is the sweet spot when it comes to the length of your quiz. People's attention spans are short, so let's keep our quiz the same way. The Elephant Pants excelled in this category by keeping their quiz at 5 questions.
Add Lead Capture To Your Online Quiz
Creating a lead capture form and placing it right before the online quiz results builds an email list of subscribers to target by email.
The Elephant Pants were more focused on driving their fundraiser, but most businesses will employ a lead capture form. Here are some things to take note of when creating your own lead capture:
Promise Value To Your Customers – Incentivize your lead capture to give your audience more than just their results. Throw in things like a free contest giveaway entry, a free resource like an e-book or e-magazine, coupons/discounts, or even just personalized advice.
Make Sure You're Honest With Your Marketing Strategy – Be honest about your marketing strategy by telling your audience exactly what they're opting in for. If you're going to send infrequent emails to your customers, make sure they know about it.
Only Ask For What's Needed – When it comes to the information that you request via your lead capture, only ask for information that you will actually use. For example, don't ask for a phone number if you're not going to call it.
Create Share-Worthy Results For Your Quiz
As important as the questions and the lead capture form are, the results to your quiz have an equally large impact on your audience. This is the part of your quiz that gets shared on social media, so you want to make sure it's worth sharing and appealing enough to encourage others to take your quiz.
Here are some pointers to help you out with that:
Come Up With Positive, Truthful Results – Positive results means positive emotions, which in turn generate shares. Compliment your quiz-takers with their results, but be truthful about it.
Use Attention Grabbing Images For Your Results – When people post their results on social media, the results are usually accompanied with an image. Include relevant images with your results to attract more people. In The Elephant Pants' results, they use an image of the perfect pair of pants for you.
Lead Your Quiz-Takers To Something More – Your interaction with your audience shouldn't end at the result screen to your quiz, it shouldn't be as long as a paragraph either. Keep your results down to 3-5 sentences and include a personalized link to a specific product or a group of products. The Elephant Pants originally included a link to their Kickstarter to help fund the project, but after launching, their results now include a direct link to the pants that you got.
Part II: How To Distribute Your Quiz On Social Media
After creating your quiz, you're not just going to let it sit there and wait for people to take it. You have to take action, and by action, I mean distributing your quiz across social media for it to be taken and shared.
Here are some good practices to follow when sharing your quiz:
Allow Your Results To Be Shared On Facebook And Twitter
Share both the image and the caption with a shortened link to track results.
Use Paid Advertising To Promote Your Quizzes
Promoting your quiz on Facebook is fairly lengthy process, so we'll cut it right down to its basics so that you can get on with the promotion of your quiz as quickly as possible.
Selecting Your Target Audience – You can select your target audience via location, demographics, interests, behaviors and connections. Each category can be narrowed down even further. For example, if you chose location as your way of targeting, it can be broken down to country, state/province, city and zip code depending on how close you want your audience to be.
Create A Custom Audience – Facebook allows you to create a custom audience based on a pre-existing list that you've uploaded. Facebook can generate a custom audience similar to your current customer base.
Part III: How To Utilize Marketing Automation To Follow Up And Drive Revenue
Picking up from where left off with your lead capture, once you've obtained some leads, your job is to convert them into paying customers. You can warm these leads up by keeping them interested through a series of marketing automation emails. Warm your leads up by keeping them interested with a series of marketing automation emails.
Here's a four-step follow-up sequence that you can use:
Thank Your Audience For Taking Your Online Quiz – The first step you need to take is to thank your audience for taking your quiz. It reminds them that they opted-in in the first place, and it also asserts your brand. Skipping this step is the difference between someone being reminded of who you are, versus someone that regards your email as a form of spam. Don't forget this step!
Recommend Other Possible Outcomes for Your Quiz – After a couple of days, send your audience a list of other possible results they could have gotten through your quiz. It keeps the audience engaged and interested, and may prompt several retakes of the quiz as well. It's a natural but relevant transition from your original "thank you" email to sending out other content.
Share Some Customer Case Studies Or Testimonials – After about a week, send another email that showcases customer case studies or testimonials. This helps to build up trust with your potential customers, especially if you target them based on the result they got.
Close The Sale – The final step. After two weeks, it's time to finally convert your leads into customers. Use incentives like coupons/discounts or a webinar signup to close the deal. Give your audience a reason to buy into your brand.
Recap And Takeaway
And that's it! The last time we met, we went over five different brands that implemented their own strategies in conjunction with quizzes to personalize the online retail experience. This time, we provided you with a guide on how to create your own quiz.
We broke down the quiz creating process from the idea formulation to title choices, question crafting to lead capture forms, and finally how to create shareable results. After getting the basics of a quiz down, we highlight several ways to promote your quiz through social media. Lastly, we went over marketing automation follow-up to nurture your leads and convert them into customers.
Hopefully you can walk away with quite a bit from today's article. Creating a quiz isn't as complex as you think it might be, but successfully utilizing one and promoting it is a different story. This guide gives you a solid foundation, so take advantage of it and use it for your brand's success.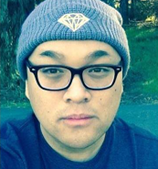 Latest posts by JP Misenas
(see all)