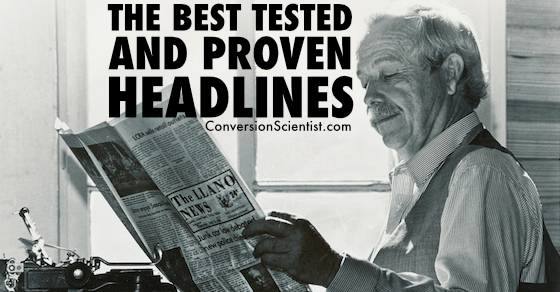 One of my webinar attendees asked the question, "What are some of the best headlines you've tested?"
Of course, most of the best headlines I've found were the ones I've written. Well, that's not completely true. They were the best until I tested them. Often my favorites didn't win.
Nonetheless, headlines are one of our favorite things to test because
They move the needle on the conversion rate.
They tell us something about our visitors.
We learn what words get past the bouncers in our readers' brains.
Some of the best headlines we've tested were emotional, abrupt and unexpected. In one of our more famous tests for an addiction treatment center, we found that a conceptual headline such as "Ready to start healing?" performed poorly compared to "Speak to a Compassionate Rehab Specialiast." The latter delivered a 32% increase in phone calls.
What could beat that? It was "Ready to Stop Lying? If so, we can help," which delivered a 43% boost in calls.
Testing is the only way we have found to improve headlines, but a few guidelines can keep you from starting with stinky headlines.
Never ask a question for which the answer is "Yes" or "No." Neither entices the reader to keep reading. The proper response a reader should have to a headline question is, "Whaaaat??" or "How will you do that?"


Your question headline shouldn't elicit a "Yes" or "No" answer. It should certainly never make the readers say, "Um, I don't know," or "Let's not take a look."

"Ready to Stop Lying?"

Don't try to carpet bomb with headlines. Pick one. Your subheadlines should follow from one strong headline.


Three headlines that don't seem to follow each other. This is headline carpet bombing.

Your headline should echo the promise made by the link, ad or email that brought the visitor to the page in the first place.


The promise of a Web Trial seems broken by an ignored landing page headline.

If you're goal is to get a visitor to call, put the phone number in the headline.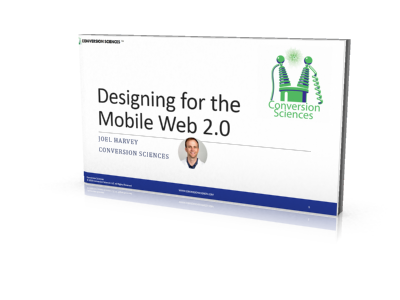 This free eBook has 56 pages of insights from AB testing experts Conversion Sciences.
Designing for the Mobile Web 2.0
What works in conversion-centered design for the Mobile Web 2.0.
Why responsive web design might be a bad idea and alternatives.
What is working in our mobile tests.
Why best practices aren't always best.
"Welcome" is not a headline.


If "Welcome" is in your headline, you've probably "buried the lead."

Specific headlines generally outperform conceptual headlines.


Transform my lecture into what? Conceptual headlines lose the reader from the start.

If you are not a copywriter — a professionally trained copywriter with a proven track record of generating sales — don't try to write a cute headline.


Cute. If I was a bolted assembly technician, I still doubt I would find this headline intriguing.

Your headline should not be complete without the following sentence or sub-headline.


I've got to keep reading to find out what 40,000 NRA members know that I don't.

Just because your boss owns a copy of Microsoft Word does not make him a copywriter. Be ready to defend your headlines from executive bloat.


A strong premise, but too many words make this headline a stinker. The question is, "Would you invest one day to avoid a law suit?"

Write 20-25 headlines for every page. Keep one.


Concise headlines don't have to be cute. They are the result of iteration after iteration.

Test your headlines. Be ready to be disappointed at the winners.
Have someone outside the company read your headlines.


NEBOSH IGC? IOSH? This from a company who teaches Mars safety. They sound like they're from another planet.

If you're having trouble coming up with a headline, it's can probably be found buried in the copy.


Why bury the most compelling reason to use the software?

Study the rules of grammar for the language you're writing for.


Is it "a great customer experience," or "great customer experiences?" Not even the editor made it past this unexciting headline.
These rules will get you started, providing the best headlines you can write without testing.
What rules would you add to this list? Tell us in the comments.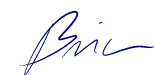 Brian Massey is the Founder and Conversion Scientist™ at Conversion Sciences. He is the author of Your Customer Creation Equation. His rare combination of interests, experience and neuroses were developed over almost 20 years as a computer programmer, entrepreneur, corporate marketer, international speaker and writer.
Feature image by woodleywonderworks via Compfight cc and adapted for this post.