Are you a Whack-a-mole Company? You should be.
Every industry has them. Your company may be one of them. They are the whack-a-mole companies, sticking their virtual neck out, and striving to do things better, driving online sales with an evolving ecommerce marketing strategy.
And they often get whacked.
But the companies I'm talking about hunker down in their holes and plan their next chance to pop out again, with more force. It's in their blood. The Internet is becoming the place they stage their emergence.
These whack-a-mole companies may sell products that range from the common to the mundane. Zappos was a whack-a-mole company. They started out in online sales of shoes. In ten years, Zappos outshone their competitors and sold an almost $1 billion business to Amazon.
The GoodLife Team is a whack-a-mole company in the very competitive real estate market. They are small by the standards of their peers, but like Zappos, I expect them to pop out of their hole with such force that they will leave the table altogether, flying free of the hammers that seek to drive them back.
Patience and Impatience
Whack-a-mole companies are both patient, and remarkably impatient. They are remarkably impatient to try new things. They aren't careless. Successful whack-a-moles seek to find out what works and what doesn't quickly.
Yet, they are patient in the long run. They know that they're going to get whacked a few times, and they prepare for the blows. Theirs is a journey of learning and persistence.
I am drawn to these kind of companies. It is them that I find myself writing for.
Ecommerce Whack-a-moles
If you are a budding whack-a-mole in your industry and want to turn the Web into a powerful sales channel, find out how the highest-converting sites on the Web use ecommerce marketing strategy to maximize conversion rates and online sales. "Conversion" is the magic that makes you stronger than your competitors.
It gives you the force to fly free of your industry Whac-a-mole table by slashing your online sales costs.
Be free, my plastic mole friends!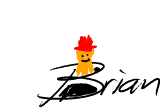 Photo courtesy O Mighty Crisis Blog.

Latest posts by Brian Massey
(see all)
https://conversionsciences.com/wp-content/uploads/2019/11/conversion-sciences-cro-agency-conversion-optimization-consultants.png
0
0
Brian Massey
https://conversionsciences.com/wp-content/uploads/2019/11/conversion-sciences-cro-agency-conversion-optimization-consultants.png
Brian Massey
2010-03-13 13:03:59
2010-03-13 13:03:59
Ecommerce Marketing Strategy for Online Sales