Do Online Reviews Really Matter?
Do online reviews really matter, and do they make a difference to your business? The answer is yes, they absolutely do.
Consumers increasingly use reviews left by other consumers as part of their pre-purchase research efforts, and a bad review can have serious effects on your sales.
Herd shopping psychology plays an ever effect on consumers' behavior online. Groupon is a wonderful example of that, with deals kicking in only if a certain amount of people pay for them. Research shows that the more people have already opted in on a deal, the likelier it is new visitors will commit to it.
User reviews are not so far removed from this phenomenon.
Over 80% of people said that positive reviews would encourage them to purchase a product. The same number of people changed their minds about purchasing after reading as little as one or two negative reviews.
Fake & Negative Reviews
Unfortunately, fake reviews exist, and they exist in a massive abundance. Competitors have been known to leave bad reviews on products posing as disgruntled customers, That is why more needs to be done to help consumers identify a fake review.
You are bound to get a negative review at some point during your business career. That's simply the reality and nature of the world. It can be devastating for a business, but most people recognize that everyone makes mistakes. A couple of bad reviews aren't going to put the nail in your coffin and close your business down.
Here are just some of the facts why online reviews are not to be ignored:
68% of millennials trust online reviews, with positive ones producing an 18% average uplift in sales
Consumer reviews are more trusted than descriptions that come from other manufacturers, nearly 12 times more.
90% of consumers read less than 10 reviews before forming an opinion about a business which means these decisions being made are made quickly, without much hesitation.
The top five industries to be affected negatively by online reviews are restaurants, hotels, doctor's offices, hospitals and hair salons.
Negative reviews aren't all bad; these have been known to create a buzz around your business and increase its exposure, unlike fake reviews that have been so outlandishly obviously fake and ridiculous that they go viral.
Want to learn more about how online reviews can make or break your business? Check out our infographic.
About the Author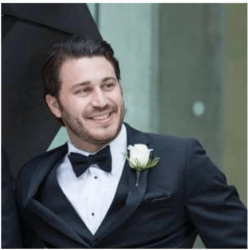 Josh Wardini, Editorial Contributor and Community Manager at websitebuilder.org. With a preliminary background in communication and expertise in community development, Josh works day-to-day to reshape the human resource management of digitally based companies.
Latest posts by Josh Wardini
(see all)