If your website has a glorious design and drives huge traffic but you're still not getting enough leads, you need to get serious about conversion rate optimization and these 46 conversion rate optimization hacks will help you get there.
Conversion rate optimization is a systematic process of increasing the percentage of your website's visitors that take the desired action on a certain page. This includes optimizing the landing pages and the website overall, using real-time analytics, tested design, and psychological elements, in order to turn your website visitors into customers.
Don't make a rookie mistake! Not every one of these "hacks" will work for your website.
How to  Apply Conversion Rate Optimization Hacks
There is a very defined process for applying conversion optimization hacks. It goes something like this.
List Relevant Conversion Rate Optimization Hacks
List all of the hacks below that apply to your website. I recommend downloading the Conversion Sciences Hypothesis List Spreadsheet.
Toss out the ones that you've already tried or tested (delete them from your spreadsheet).
Do Your First Ranking of Conversion Optimization Hypotheses
Rate each of the remaining ones by level of effort (LOE), expected impact, and traffic affected. Our spreadsheet will calculate a weight for each idea.
Those that lie at the top of your list are ready to be researched.
Fix the Conversion Optimization Hacks that are Broken
Is it clear that some of these conversion rate optimization hacks needs immediate attention?
For example Hack 1: Increase Your Page Speed may be near the top of the list. It can have a high impact (based on other studies), and it affects all traffic.
To collect more data, you could look at your bounce rate. A high bounce rate may indicate a slow website, especially on mobile. You could also visit WebPageTest.org and get a grade on your page speed.
If the data says your site is slow, this would be a hack worth fixing. It will have a high value for "proof" in the spreadsheet.
If the data says your site is loading quickly, then you have low evidence and this idea may drop to the bottom of the ranking. Move on.
Other candidates for "just fix it" include
Technical problems on any page
Bad layouts due to responsive web design
#8 Remove CAPTCHA from forms. Don't has your customers to manage your spam problem.
#16 Let Customers Checkout as Guests
#21 and #24 Reduce Form Fields
Research Your Top Conversion Rate Optimization Hacks
Find ways to research each of the hacks that are at the top of your list.
For example, if hack #16: Let Customers Checkout as Guests is high on your list, you could look at analytics to see if the "Login or Create an Account" page is a big source of abandonment. If it is, it gets more proof points.  If not, maybe it isn't a problem.
You would also implement an exit-intent popup for this "Login or Create an Account" that asked, "What kept you from buying today?" If lots of visitors admit that they didn't want to create an account, this idea would get more proof points.
AB Test the Most Promising Ones
The most promising ideas that don't fall into the "fix it" category get an AB test. This will tell you which conversion rate optimization hacks will improve the site and by how much. It is the best data you can collect.
Have a look at Website Builder's  "46 Conversion Rate Optimization Hacks" infographic below and for a list of effective hacks for increasing your conversion rates.

About the Author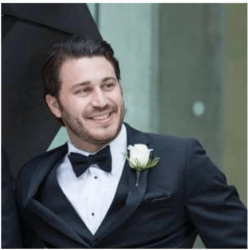 Josh Wardini, Editorial Contributor and Community Manager at websitebuilder.org. With a preliminary background in communication and expertise in community development, Josh works day-to-day to reshape the human resource management of digitally based companies.
Latest posts by Josh Wardini
(see all)
https://conversionsciences.com/wp-content/uploads/2018/08/infographic-cro-hacks-redesign-update-1-1.png
1007
991
Josh Wardini
https://conversionsciences.com/wp-content/uploads/2019/11/conversion-sciences-cro-agency-conversion-optimization-consultants.png
Josh Wardini
2018-08-02 08:00:15
2019-12-19 17:38:13
46 Conversion Rate Optimization Hacks