In his blog post announcing a new version of Visual Website Optimizer, Paras Chopra makes it clear that they want to bring the scientific method to online marketers.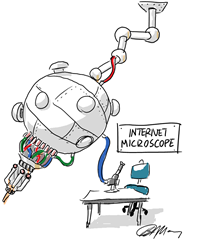 You can get the tools. Who is sitting in your chair?
We've been doing this since 2006.
Paras says, "Scientists and engineers have been using the scientific method of research-based experimentation for hundreds of years to make the world a better place. With VWO, we want to bring that philosophy to the world of marketing."
He also says something that I think is somewhat profound:
Think like a marketer, execute like a scientist.
This is analogous to our motto of "Rigorous creativity." It means that the human side of marketing doesn't get pushed aside by numbers and spreadsheets. If we use data to understand the human animal better, we will become powerful, compassionate online marketers and business owners.
VWO is just a tool, one we like and use. Let us show you how to use a little science to become the online business you're capable of becoming.
Have a conversation with a Conversion Scientist.
Brian Massey is the Founder and Conversion Scientist™ at Conversion Sciences. He is the author of Your Customer Creation Equation. His rare combination of interests, experience and neuroses were developed over almost 20 years as a computer programmer, entrepreneur, corporate marketer, international speaker and writer.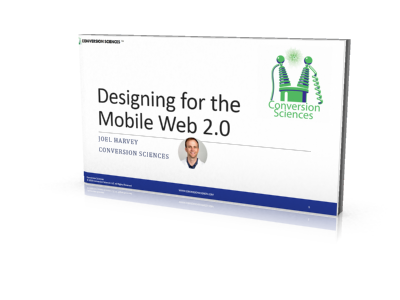 This free eBook has 56 pages of insights from AB testing experts Conversion Sciences.
Designing for the Mobile Web 2.0
What works in conversion-centered design for the Mobile Web 2.0.
Why responsive web design might be a bad idea and alternatives.
What is working in our mobile tests.
Why best practices aren't always best.