3 Must-Use Facebook Ad Tactics for 2014
This is a guest post by Simon Campbell
Facebook is not only the most popular of the many social networks; it's also the most prone to changes. What worked well just a few short months ago on the site may not be the best formula to try in 2014.
Changes in the News Feed have been among the most recent from the site. With a much larger emphasis on quality content that weights well via Facebook's unique algorithm, marketers are forced to up their engagement tactics in order to survive inside of News Feeds without being missed, ignored or forced out.
Along with other changes, such as the sheer size of the mobile market today, anyone's Facebook ad tactics should be updated. Not overhauled, just tweaked to remain a relevant and engaging brand on the site.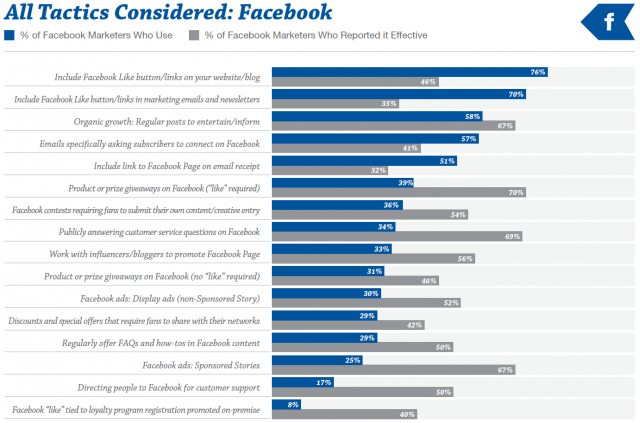 The Audience Growth Survey: Subscribers, Fans, & Followers – Report #22 by ExactTarget a Salesforce.com company

3 Must-Use Ad Tactics for Facebook Marketers
1: Find the Right App
Facebook presents many tools to help marketers achieve success without having to venture offsite for much of anything. However, creating, testing, tweaking and targeting content is exceedingly difficult to do without some third-party assistance. Marketers looking for a sharper edge this year should try to find a third-party ad-management application that offers freedom and ease of use.
What you're looking for in the right ad-management app includes:
    
The ability to schedule entire ad campaigns

    

Automated campaigns with rules you (the user) create

    

A plug-n-play Google Analytics feature

    

A streamlined interface

    

Templates for saved work

    

Organizational folders

    

Split-testing capabilities

    

Easy features for creating ad variations

    

Full control over which ads are actually used.
The end results is an easily programmable app that allows you to create, change, test and launch entire ad campaigns on a schedule you select, using ads you personally deem appropriate for the task. Every other tactic's success depends in large part on the app you select for your ads.
2: Expand on Proven Organic Content
While paid advertising will, by design, always trump organic reach, many marketers find that some of their best ongoing success comes by way of everyday posts that ultimately build an organic following. Due to changes with Facebook's Promoted Posts feature, you can now take an ad that was already popular and really kick it into overdrive with a bit of paid targeting.
Used in conjunction with your ad-management app to fine-tune the targeting, a Promoted Post can provide you with a litany of benefits, including:
    
The ability to boost a post visitors have already been engaged with

    

Adding new life to a post you feel hasn't run its course

    

More views in more News Feeds

    

A longer lifespan in News Feeds for quality, paid posts

    

An expansion of the audience every time someone engages with the post

    

The ability to pin the post to your own page

    

An affordable way to keep pace with bigger brands
Along with greater reach comes greater recognition. Using a Promoted Post in 2014 is one of the safest, most affordable, and effective forms of Facebook advertising.
3: Target Small
Although niche marketing is a tried-and-true principle of advertising that doesn't change much on a year-on-year basis, 2014 presents a couple of solid reasons to quickly narrow your advertising focus. With more brands, more mobile users, and many more advertisements, focusing on direct niche marketing allows you to target those most likely to engage. This offers quality control abilities you wouldn't otherwise have.
When setting up your next advertising campaign, think about:
    
Starting with no more than 1,000 people

    

Split-testing and tracking variations of ads for effectiveness

    

Choosing a single interest so that you can directly target prospects

    

Split your campaign between male and female, measuring the results

    

Try age variations to see which demo bites the hardest
Targeting small, and in spurts, allows you to quantify your efforts easily and without must hassle. After seeing which group is most responsive to a certain ad type, you can begin expanding your efforts to draw more interest from more areas.
Bonus Tip: Tracking Advice
No matter the type of app you're using, the type of ad you're releasing, or the size of the market you're targeting, your progress must be tracked in order to ensure the success of your tactics. Releasing an ad campaign and letting it run its course without a watchful eye could result in disaster.
Use Facebook Insights to your advantage to view your engagement numbers, such as Likes, comments, shares, etc. You can view an assortment of graphs to tell you if you're heading in the right direction.
Using the right app for ads is also going to give you an easy way into Google Analytics. This is a more in-depth analysis of how your campaign is doing. You can track URLs, create separate landing pages, and pretty much customize the system for optimum convenience.
Tracking allows you to tweak when necessary, to cut your losses if needed, and to double-down on working tactics. A campaign that's not being tracked is a campaign doomed to failure.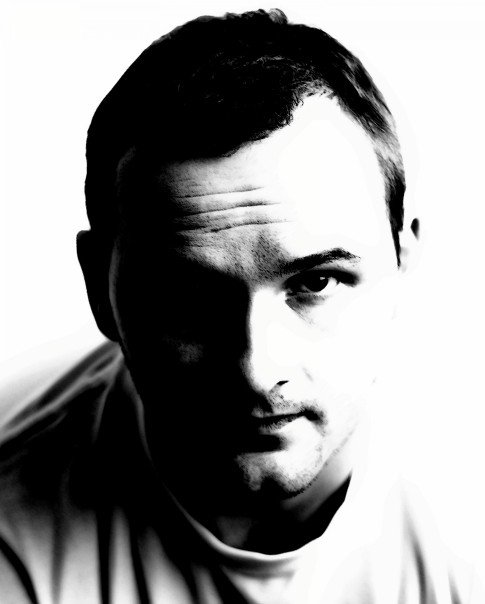 About the Author: Simon Campbell, a writer from a Facebook ad campaign tool – Qwaya. He loves to write different topics about social media and participates in some communities and forums. If you have more social media marketing questions, feel free to ask Simon on Twitter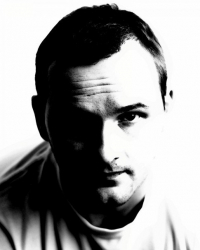 Latest posts by Simon Campbell
(see all)