The Blue Line that Frustrates Your Visitors
The Conversion Function is the number of actions taken for an online property divided by the number of visits to that property.

Here is where we find the solid blue line in our websites.
It runs through our sites and our landing pages. It slices our prospects' mobile phones, their tablets and their computers.
We begin by chartering the digital transportation that will bring people in under the line, these confounding and complex people we call visitors. This is not an inexpensive undertaking.
We cajole Google with it's menagerie of penguins, pandas and hummingbirds. We cast our banners and our ads across the internet, chasing prospects as they surf. We create the content, we share on social, and we send the emails that bring them to us.
We pay their fares promising them a trip to a place meant for them. Our place.
They arrive below our line, looking for that solution, that thing that will make them feel better, that product to adorn themselves, that moment of entertainment when they can let go.
The blue line stands as a ceiling to our visitors and they image how things might be different if they could just get up there.
Above the line.
They are always tempted by the exit, the back button, the next search.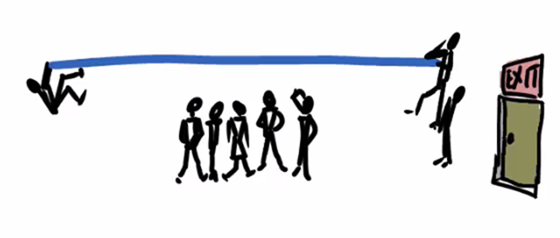 It is this blue line that our visitors struggle with, which means that we as online businesses struggle with it, too.
Those tempted by the line find reason and method to climb.
For some, this might be quite easy. Others will accept the help of friends and strangers.
We create the line. We draw our blue line. Sometimes higher. Sometimes lower.
It is our duty help more of our visitors to rise above this line.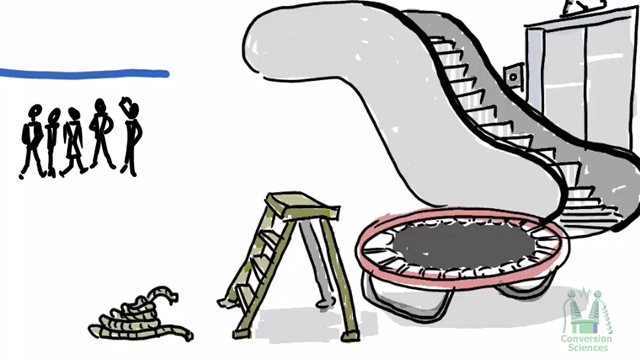 We choose the tools that will elevate them.
Will we let them devise a system of pulleys and knots with which to climb.
Will we provide the clear steps, a little boost in their efforts.
Will we ask them to make a leap of faith and trust in their agility to spring safely above our blue line.
Will we try to make it effortless using the machinery of our websites to transport them to a fixed location, a place above the line? And what will make them take that leap, to step on, to push the button.
The vision we have for our blue line is one in which many make the journey. They come with their money in hand, ready to spend, ready to engage.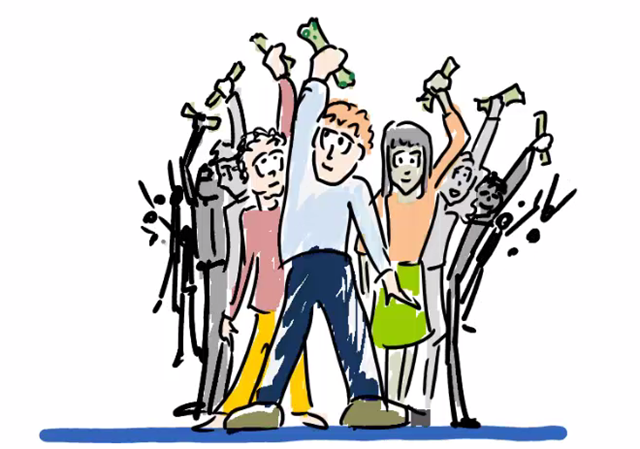 We see them coming with ample intuition and a nourishing supply of common sense, all calibrated by the way we see our business, ourselves and our world.
As it turns out what we call sense isn't that common.
These frustrating people we call visitors aren't like us. They aren't even like the people we know.
They come with their own rules, with their own ideas of beauty and their own sense of how things should work.
They are not here to be manipulated. They are here to be understood.
When they are not understood, they seem mesmerized by the exit, transfixed and hypnotized.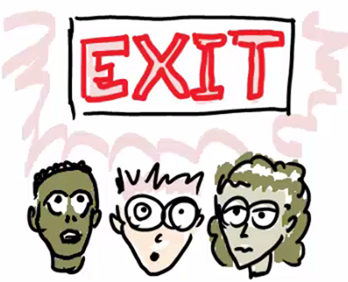 We paid to bring them here and they, in their flagrant individuality choose not to stay.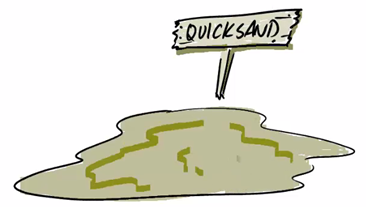 In our hubris, we create the quicksand that will trap them. Did our navigation confuse them, do our words lack clarity, did we call them to act in the way they like to act.
We are opaque to them, and this is scary. Our very visitors fear us like a bad dream on Halloween.
Are we lurking behind our website, ready to pounce, to steal from them or, worse, to make them feel stupid and incompetent?
Do we fear being known for who we really are? For it is the unknown that allows our visitors imaginations to run to places we did not expect them to go.
How are we dealing with this complexity?
For this is a complex problem.
How high will we set our line? What distance must these lost souls cover to find their solution?
What have we provided them? Why should they put their fears aside? How will we transport them above the line?
For it is their journey from below the blue line that tells us who they are and who we should be for them.
I'm pleased to be exploring these questions over three days at
Digital Elite Camp
in Tallinn, Estonia.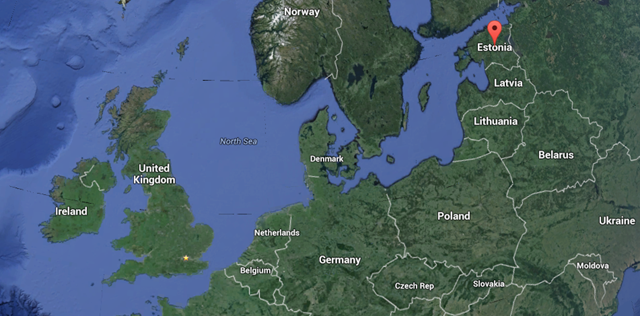 If you aren't planning to be in Tallinn, you should follow us from right where you are. We're going to be exploring some fun and helpful stuff.

Latest posts by Brian Massey
(see all)