Using Facebook to Sell Products
Social media sites can be used in a wide variety of ways in many different industries. Though for most businesses, a site like Facebook is typically used to promote products and services rather than to sell them. With a few key tweaks, however, you can change that and actually use the social networking giant as a direct sales page for your products.
You can sell directly on Facebook? Yes! Some market analysts even think that Facebook will eventually spawn a whole new category of online e-commerce, called F-commerce.
Melding your social media advertising with your selling and creating one centralized hub might just be a great way for your small business to cut costs and increase productivity. Follow these five simple Facebook marketing steps to help you sell products.
Selling Products with Your Facebook Page
1: Building a Store Page
Creating a Facebook page (rather than a simple profile) is the first step in this process. Take advantage of the customizable tabs and other options on Facebook to fill in your company information, your mission statement, and other essential info about your business.
Use the cover photo of your page to present your brand's logo and to create a clean, professional-looking environment that seeks to use Facebook for business and not for  personal interactions.
2: Constructing a Landing Page
You  need to create a separate landing page, where you will set up a store experience. Chose a platform that allows you to create custom pages, different categories, an SSL certificate, a responsive, adjustable format, and more. Just search around through different apps and platforms, read real user reviews, and find a store platform/app that's affordable, feature-rich, and one that can be used to tie your store in with Facebook seamlessly.
3: Finalizing the Store
Once you have a landing page/store created and your Facebook page finalized, you have to bring the two together to create a seamless store experience on Facebook. To do this efficiently, you should use one of the e-commerce widgets on the market today.
Ecwid is a one widget to try out. It's affordable, provides around 30 separate payment options, and you can sell shipped products, downloadable products, and more. It's also a responsive widget, meaning that mobile users will go to the same fully functioning store that desktop users go to.
This isn't your only option, though. Other widgets, including StoreYa, are available and allow you to create multiple product categories, list dozens of products, choose from a variety of templates, and ultimately integrate your store with your Facebook page to create a seamless e-store experience. Your Facebook fans will be able to purchase your products without ever leaving your Facebook page.
4: Marketing Your Products
Now that your store is created and running on your Facebook page, it's time to implement some Facebook marketing to help you sell your products. Your first step  should be to check out some of the literature available on Facebook marketing tips and tricks. Look into third-party ad-management apps, various ad types, different organic methods, and other marketing staples.
To start out with a bang, however, you may want to try running a promotion right out of the gate. Spread the word around through targeted advertisements that you're offering a free product or a hefty discount for people who like or purchase through your Facebook page.  You can use a wide range of apps to create games and other promotions, hold photo or slogan contests, and a slew of other promotions that will draw people in.
5: Performing Brand Upkeep
It's up to you to stay entertaining and engaging as a marketer on Facebook. Make sure you post on a regular schedule, provide interesting material that your audience wants to see, solve problems for your niche, always add incentives, and give people material that they would want to share with their friends.
Paid advertising in the form of Sponsored Stories and Promoted Posts are great, but don't forget basic methods like video reviews of your products, real user feedback, infographics explaining things, and other social-friendly and trending methods that will help keep your brand in a good light.
From creating your Facebook page and store page to promoting your products and working to engage with existing fans while attracting new ones, you have to play to the social context of the network. It's hard not to come across strictly as an advertiser, so don't try to be something you're not. Promote yourself as a business – just make sure to include a personal side that likes to engage with people on Facebook, that cares for and appreciates fans and customers, and that always offer quality products and quality customer service.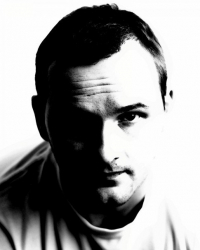 Latest posts by Simon Campbell
(see all)
https://conversionsciences.com/wp-content/uploads/2019/11/conversion-sciences-cro-agency-conversion-optimization-consultants.png
0
0
Simon Campbell
https://conversionsciences.com/wp-content/uploads/2019/11/conversion-sciences-cro-agency-conversion-optimization-consultants.png
Simon Campbell
2014-02-18 00:00:21
2023-07-30 14:42:22
Using Facebook to Sell Products