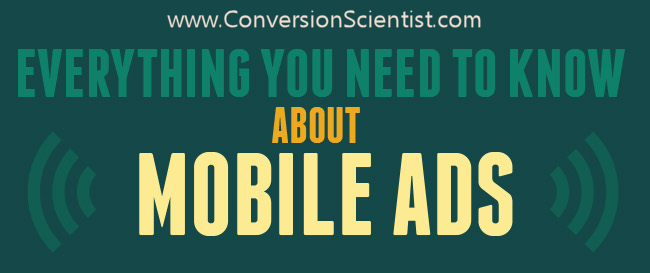 The folks at WhoIsHostingThis.com have put together a very complete infographic on mobile advertising.
We like articles and infographics that support their findings with research and case studies.
One thing we'd like to put a fine point on is this:
Formula: Number of mobile site visitors divided by the number of actions taken, all multiplied by 100 to give the conversion rate.
Responsive vs. Dedicated Mobile Site
We are seeing in the literature more evidence that responsive designs suppress mobile conversion rates. The primary culprit is load times. We are currently recommending the Native Mobile Website approach for phone-sized screens.
Furthermore, many sites are displaying mobile sites on tablets and phablets that have the resolution to show more. This may be suppressing conversion rates as well.

Source: WhoIsHostingThis.com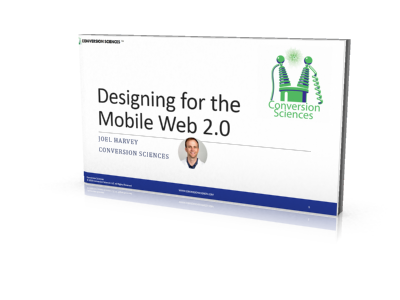 This free eBook has 56 pages of insights from AB testing experts Conversion Sciences.
Designing for the Mobile Web 2.0
What works in conversion-centered design for the Mobile Web 2.0.
Why responsive web design might be a bad idea and alternatives.
What is working in our mobile tests.
Why best practices aren't always best.