Your Own Conversion Optimization Team
An effective conversion optimization team requires a set of players with special capabilities. Here is the CRO team structure that we put behind each of our clients at Conversion Sciences.
We're proud of our website optimization family here at Conversion Sciences and display this fact proudly on our fictitious mobile conversion vehicle, CRO-1. This represents the team we put on each of our clients when we look for more revenue on the site.
If you were to build your own conversion optimization team, this is what it would look like. Of course, we have just such a team ready and waiting to serve you today.
Conversion Team: Someone Who Knows How to Turn Data into Good Questions
The Data Scientist is a strange duck. We're not talking about someone who spends all their time in spreadsheets, charts and graphs. This is a person who knows how to generate good questions from data. Questions like, "What do our best buyers have in common?" and, "Why are so many people abandoning on step two?" and, "What would happen if we changed the call to action?"
A great data scientist knows where to look for answers to business-changing questions. In some cases this requires a split test to get the best bona fide answers to burning questions. Yet, a good data scientist knows how to use data to decide what NOT to test.
Your data scientist can't be a spreadsheet socialite. They need to pull their head out of the data and communicate insights with clarity. They will direct the actions of the developer and designer. They will persuade site owners to try new things and measure results.
For this reason, we call our data scientists Conversion Scientists. Data is just one part of what they do.

Optimization Team: Someone Who can Make Testing Tools Dance
If the data scientist is responsible for what gets tested, the Developer is responsible for how it gets tested. The developer gets her god-like power from the multivariate and split testing tools available on the market today. In the hands of the right developer, these tools allow one to present a different experience to each visitor to a site.
This person is capable if dissecting web pages, laying the pieces out on the floor, and reassembling them, all in the blink of an eye. He is comfortable with the vagaries of the different browsers on the market that often drive lesser talents into crying fits of rage.

CRO Team: Someone to Walk Your Visitors Around a Page
While we admire designers with creative minds, we work with designers of a different stripe. We seek data-driven creativity in our designers. Whether we're redesigning an entire landing page or developing product images, our designers have to be able to park their egos at the door and let the visitors guide them. These designers understand a little motion or a couple of design flourishes can have a negative impact on conversions.
Our designers job is to guide the visitors' eyes to the important parts of a page, in the right order. They use their knowledge of color, font, white space, negative space, juxtaposition and visual cues to take a visitor by the hand and introduce him to the content on the page.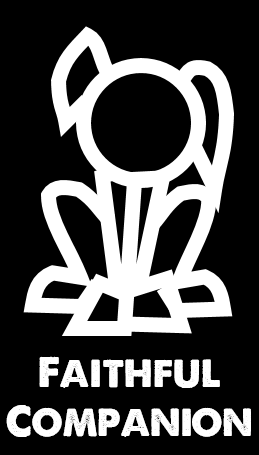 Conversion Optimization Team: Loyal and Reliable Tools
I'm fond of saying that we are in a golden age of online marketing tools. Inexpensive, feature-filled software allows us to answer almost any question we have about our visitors and our websites. Our digital laboratory is bursting with analytics tools, click-trackers, session recorders, multivariate and split-testers, simulators and more.
The best of these tools greets you at the door and is always glad to see you. And they occasionally poop on the floor. There are many companies out there with the tools, but not the team. It's great to have a pet, but we recommend having someone train it for you.
The Supporting Cast of the Optimization Team
The rear window of CRO-1 isn't big enough to represent all of the people we rely on when optimizing a website. A well rounded team will have ready a good copywriter, an expert in email marketing, a paid search advertising guru, a search engine optimizer, an analytics monster and more. It takes a village.
Let us be your conversion optimization team. We offer turnkey website optimization services and can be hard at work on your site in a matter of days. Get a free quote from us, the agency that pays for itself.

Latest posts by Brian Massey
(see all)