As former head of Moz.com, Rand Fishkin is a guy who knows his stuff when it comes to SEO and search marketing in general. I had the pleasure of meeting and hearing him speak at Business of Software USA in Boston.
And I took notes.
I captured a live instagraph infographic for you since you couldn't make it. You can download Rand's slides.
Key Takeaways
"Google doesn't want to count links that you can build."
"Build relationships, not links."
"Aim for resource pages and blog rolls."
"Buy exposure that leads to links-Tabula, Outbrain, etc."
"Do PR"
Share Socially
Tweets do affect rankings, but cause and effect are not clear.
Google+ your content. It will rank higher for your G+ network.
Content Marketing
If you're in the bottom 15% of publishers, focus on quality over quantity.


CLICK TO ENLARGE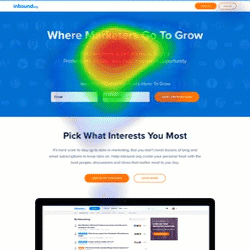 How do you diagnose a poor performing landing page?
Sticky shows us how to use eye-tracking to build landing pages with killer conversion rates.
Why behavioral science is your new superpower.
The true cost of "Launch and See" marketing.
How to apply eye-tracking reports and videos.
The components every landing page should have.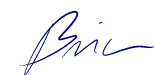 Brian Massey is the Founder and Conversion Scientist at Conversion Sciences. He is the author of Your Customer Creation Equation. His rare combination of interests, experience and neuroses were developed over almost 20 years as a computer programmer, entrepreneur, corporate marketer, international speaker and writer.