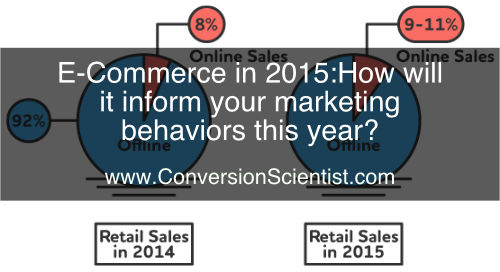 This infographic from Ecommerce Platforms gives us some insight state of eCommerce in 2015.  It's looking like online sales are going to increase to well over a quarter of a billion dollars (yep, you read that right:  billion!), and even though retail sales online are still a relatively small percentage of total sales, brick-and-mortar shops are still feeling the pinch.
What piece of the ecommerce pie will your business get? It depends where you are. Note how much European shopping behaviors vary by region.
The 10% increase in ecommerce revenue is up for grabs. Your ability to capitalize will be based in large part on the conversion rate, or revenue per visit that you get from your site.
A 10% increase in buyers plus a 10% increase in conversion rate could deliver you 21% growth in topline  revenue in 2015..
Thanks to ecommerce platforms for creating this.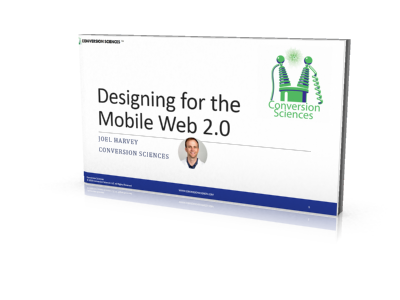 This free eBook has 56 pages of insights from AB testing experts Conversion Sciences.
Designing for the Mobile Web 2.0
What works in conversion-centered design for the Mobile Web 2.0.
Why responsive web design might be a bad idea and alternatives.
What is working in our mobile tests.
Why best practices aren't always best.