Telephone sales aren't what they used to be. It's much harder to land a sale via the phone. In fact, Inside Sales shared that in 2007 it took 3.68 cold call attempts to reach a prospect. Today, it takes around 8 attempts. It's a much tougher climate out there for sure.
However, phone sales are still an effective way to make a profit. Even cold sales are still proving profitable for companies. In the first study of its kind, Keller Center Research Report out of Baylor University, conducted a case study on the effectiveness of cold calling. They found that it takes roughly 7.5 hours to secure one referral or appointment thorough cold calling methods. If you only have one dedicated phone salesman, your company could have one new appointment or referral every day via cold calling. So, in the big scheme of things, that's a relatively strong ROI.
If you're doing telephone sales, and you want more than one appointment a day, you need to know how to maximize your time and how to hone in on your skills. This isn't a basic article focusing on the fundamentals. This is an article to help you take your telesales knowledge to a new level.
Know When to Call
It's crucial that you're calling at peak hours. Calling your prospects during dinner time is obviously a bad idea. So, when's the best time to call? According to a study done by the Kellogg School of Business, the best time to call is between 4:00-5:00 p.m. The second best time to call is 8:00-10:00 a.m. The worst times to call are 11am and 2pm.
Which day should you call? Thursdays are the best day. Wednesdays are the second best days. Tuesday, however is the worst day for sales.  So make those calls on Thursdays between 4:00-5:00 p.m. Remember, consider the time zone of the person you're calling!
Know Who to Call
Alec Baldwin might have you believe that the quality of leads don't matter. Well, they do. The fact is: If you have a list of disconnected phone numbers, you aren't going to reach any prospects. Period. Invest in higher-quality leads! Beyond that, especially if you're in B2B, you need to be aiming for the decision makers. The Gartner Group reports that in a company of 100-700 people, an average of 7 people are involved in buying decisions. So, while we all know you have to be kind to gatekeepers, you need to stay focused on chatting and selling to the person who is making the buying decision.
Know How to Prepare
We know that cold calls can work, but there's a way to make them work better. UNC Kenan Flagler Business School professor Dave Roberts said it best, "Cold calling is old fashioned…Aim for hot calling." We live in an age of the internet and social media. Before you call a prospect, Google search them. Learn everything that you can before ever making the call. This can help you know what the customer's needs are, what their objections might be, and what interests them.
Secondly, to script or not to script? There's a lot of arguments over whether salespeople should use a phone script or not. Unfortunately, there isn't tons of data or case studies to back up either method. There is however, a lot of experts with insight to offer. Experts unanimously agree that with or without script, sales calls need to sound natural. So, opt-in for an outline and key terms to keep the sales calls guided, but not limited or unnatural.
Know How to Call
Microsoft business hub, suggests that 80% of communication comes from visual clues. Phone sales are about communicating without visual clues, so you have to substitute those clues for technique. Some techniques and tips to remember:
    
Trash your boring introductions. Get rid of cliché openings like, "How are you?" or "Is this a good time to chat?" Instead, try to start with humor or an unexpected opener, like "Can I have 3 minutes of your time?" or "Are you busy right now?" Just cutting boring statements alone, can increase your success rate by up to 20% (Engage Selling).

    

Stop answering objections before the customer has objected. Seriously, if they haven't presented an issue, they don't have one. All you're doing is appearing defensive and presenting a problem the prospect didn't even know existed.

    

Don't give the customer an excuse to hang up. Don't fake a relationship that isn't there. Be respectful of their time. Let them do the talking. People don't hang up if they're the ones talking!

    

Focus on building a relationship vs. making a sale. If you're calling someone for the first time, don't try a hard closer on them. Give them an introduction of the product or services. Figure out what their issues are. Then, set up a follow-up call.
Know How to Close
You already probably know your "hook, line, and sinker." You have your closing speech down to a science. That's great, but just know that you will talk to a person several times before they're ready to hear your golden pitch. According to Marketing Donut, 80% of sales require 5 (yes, FIVE) follow up calls. 44% of salespeople quit after just 1 follow up. Don't be a quitter!
Also, stop leaving the follow-up in the customers' hands. Don't say, "Give me a call if you're interested." Geoffrey James, author at Inc. said, "I've read dozens of so-called sales letters and sales emails that end with a suggestion that the customer should call or contact the seller…The people who send these letters always complain that they don't get any responses. No kidding–you're asking the customer to do your work for you."
Instead, change your follow-up strategy and set up a time to talk again. For instance, "I'm going to call you next Wednesday, after you've had time to look at everything, so that we can discuss whether it makes sense to continue discussing our offer."
Mastering the Inbound Call
What would an article about telephone sales be without a little about inbound calls? According to Invoca, there are over 30 billion inbound sales calls each year in the United States. That number is increasing every single year! Crazy enough, companies spend so much time focusing on their outbound strategy, that they miss a prime opportunity with their inbound calls. If someone calls you, that means that they have seen what you have to offer, and they're interested.
So, closing sales with inbound callers is easier than cold calling, but there are still challenges, especially if you aren't prepared. Here are a few tips to remember:
    
Have a human answering the phone

    

Have a strong greeting and positive attitude

    

Keep the conversation going with open ended responses and questions (for example: instead of saying "Yes, we have that," say "Yes, Mary we do have that product, and I'd love to answer your questions about it."
Put as much focus on handling inbound calls as you do with handling cold calls, and you will start closing deals with your inbound calls!
Things to Remember
Telephone sales are difficult. Even if you are amazing, you're going to face trials. What works for one company might not work for another. Try some of these tactics to boost your telephone sales. Record your results on everything. The only way you'll know if some is working (or isn't working) is by tracking the results.
About the Author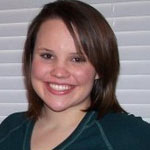 Rachel Africh is the CMO of TheLeadsWarehouse.com and is an expert on marketing tactics and generating targeted leads that convert for sales industry professionals.