Seasonal Online Retailers' Optimization Habits
We can hear the bells! With just a few days left in summer, parents are now easing their way out of summer camps, Disney vacations, and scrambling to prep their kids for the new school year.
Retailers reliant on the back to school rush have run out of time to prepare.
How have online retailers done in the months leading up to this peak period in their sales? Our report gives us a hint.
Preparing for Peak Season
There are two ways an online retailer can make the peak season it's most successful.
Buy more traffic.
Increase the revenue earned per visitor.
We can determine the amount online retailers are spending for clicks on back-to-school keywords. We can also snoop to see if their websites are configured to maximize revenue from that traffic.
This report is meant for managers of websites with a strong seasonal component. While the report specifically addresses the back-to-school shopping season, the conclusions can be applied to bathing suit sales, Valentines retailers and any online retailer that gets a bump during the holidays.
Online Retailers Vulnerable to Competitors
At least 95% of competing organizations are collecting website analytics. However, only 13% of these organizations have a website optimization tool installed.
Organizations with larger ad spends are more likely to have website optimization tools installed. Oddly enough, those spending above $50,000 a month in online ads are sloppy. They barely out-spend retailers spending as little as $5000 per month on website optimization tools.
The website optimization tools we look for in the report are:
Click-tracking tools (also called heat map tools) that track where a prospects are clicking and how far they are scrolling. This reveals functional problems on specific pages.
Screen Recording tools will record visitor sessions for analysis.
Split testing, or A/B testing tools allow marketers to try different content and design elements to see which generate more inquiries.
Site Performance tools help companies increase the speed with which a website loads. Page speed correlates with conversion performance.
Social Analytics track the performance of social interactions relating to the site, such as likes, shares, and social form fills.
User Feedback tools provide feedback directly from visitors on the quality of the site and content.
There are a number of questions to be raised from this data. Do they not have the budget because they don't invest in website optimization, or do they have fewer tools because they don't have the budget?
We believe that the lessons learned here can be applied to any online retail business with seasonal sales. Download this report for free by clicking the image below. Let us know what you think.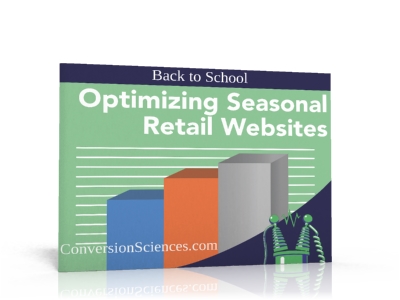 Latest posts by Luis Ramirez
(see all)