Keeping Customers is Cheaper than Creating Conversions
This is a guest post by Ryan Farris.
According to a study conducted by Bain and Co., the cost of acquisition for a new customer can be 600-700% more expensive than retaining an existing customer. This is not surprising to anyone.
So, why is that so many companies still struggle with high rates of attrition. Sure, part of it is "the grass is always greener" mentality that some consumers adopt, but part of it is that the people on the front lines are not equipped with the tools needed to build the trust and provide the value that customers need.
With the availability of information online, on television, and real-time social media updates, customers are equipped with more information than ever before. With access to all of this free information, it is more important than ever to prove your worth. Today, your worth is measured by customer service, trust, and convenience.

If you cannot prove to be more valuable to them than the other sources, then you're on your way to paying those inflated acquisition costs again.
Businesses find themselves unable to provide that value. In a recent study, Forrester determined that poor systems, outdated customer service interfaces and archaic applications meant that
forty-two percent of customer service agents were unable to efficiently resolve consumer issues and disputes
.
This poor service is not without consequences. A study by Global Customer Services indicates that consumers are twice as likely to share
negative customer service experiences
as they are positive ones. Avoiding negative reviews by equipping your reps with the tools necessary provide a positive experience would be a priority for any company.
This
Zendesk
infographic highlights the effects of bad customer service.

It isn't sufficient to offer a great product at a great price.
According to Bain and Co., a customer is 400% more likely to switch to a competitor if their problem is with a company's service.
According to Bain and Co., a customer is 400% more likely to switch to a competitor if their problem is with a company's
service
.
Your excellent service must be delivered promptly.
Customers are 33% more likely to recommend a brand that provides a quick response, even if it proves ineffective. Twelve percent are willing to recommend a brand that provides an effective response even if it is slow. Clearly, speed is king.
To summarize, fast service is how you keep customers and minimize your acquisition costs. Fast service requires that your service reps have instant access to information that will allow them to deal with customer issues. This is as much a marketing issue as a service issue.
We call this "Relationship Marketing." Relationship marketing platforms put important information in the hands of sales reps and service agents, information needed to satisfy customers. Marketing is no longer at the mercy of other organizations to retain customers with tools like these. Instead, they can feed the necessary content, assets and data sources directly to the people on the front lines.
When you retain customers, you retain revenue and can reduce acquisition costs. Relationship management empowers your sales and service organizations to succeed with existing clients.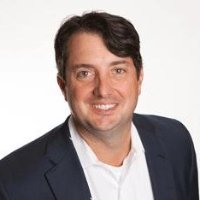 Ryan Farris is the President of
EarthIntegrate
.  At Earthintegrate, he has focused his energies on aiding and empowering enterprise companies to grow and manage sales/marketing in complex or regulated industries.You can connect with Ryan on
LinkedIn
.  
Visit Earthintegrate Resources to get more Technology Powered Resources, such as whitepapers and case studies, from Earthintegrate.
Latest posts by RyanFarris
(see all)