There are 10,000 online strategies to choose from in the marketing landscape. Will you try them all?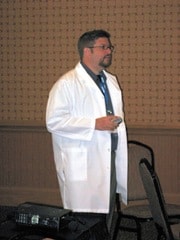 No matter how unique your product service or business is, your Web site follows a specific pattern. For each pattern. There are certain set of strategies that you must get it right or you will have difficulty converting traffic to leads or sales.
Listen to my presentation from the Innotech eMarketing Summit to learn what pattern your web site should follow, and the three strategies that you must case to make the Web work for your business.
Listen to Brian Massey's Presentation

Conversion Scientist™
at
Conversion Sciences
Brian Massey is the Founder and Conversion Scientist™ at Conversion Sciences. He is the author of Your Customer Creation Equation. His rare combination of interests, experience and neuroses were developed over almost 20 years as a computer programmer, entrepreneur, corporate marketer, international speaker and writer.

Latest posts by Brian Massey (see all)
https://conversionsciences.com/wp-content/uploads/2019/11/conversion-sciences-cro-agency-conversion-optimization-consultants.png
0
0
Brian Massey
https://conversionsciences.com/wp-content/uploads/2019/11/conversion-sciences-cro-agency-conversion-optimization-consultants.png
Brian Massey
2008-11-10 09:19:34
2019-08-15 15:51:11
Identifying Your Key Conversion Strategies