Every site has one visitor in common: Googlebot. Googlebot is an unusual visitor that few of us understand.
If you follow The Conversion Scientist, you know that a failure to understand your visitor is conversion suicide.
So how do we get copywriters, designers, developers and marketers to configure their site for this powerful king-maker visitor? The same way we do this for our human visitors: We personify them.
My Search Engine Land column "Building Empathy for Googlebot" this month is a persona profile of Googlebot, and any site should be able to use this to their advantage.
Put it somewhere everyone on the Web team can see it; print posters, put it up on Basecamp, add it to your war room.
It should go right next to your other personas. Don't have any? Contact us and we'll help you understand if personas will move your online business forward.
Here's an excerpt:
Recommended Strategies

Do not attempt to sell Googlebot anything or invite him to join your email list.
Change content frequently. Googlebot loves blogs.
Don't attempt to contact Googlebot or Google support.
Use video. Googlebot seems to like video, even though he can't understand it.
Create content that makes other sites link to you.
Link to sites that have words similar to yours.
Put transcripts of videos on the page.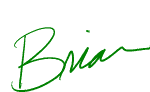 Latest posts by Brian Massey
(see all)
https://conversionsciences.com/wp-content/uploads/2019/11/conversion-sciences-cro-agency-conversion-optimization-consultants.png
0
0
Brian Massey
https://conversionsciences.com/wp-content/uploads/2019/11/conversion-sciences-cro-agency-conversion-optimization-consultants.png
Brian Massey
2011-03-13 13:28:55
2011-03-13 13:28:55
Converting the Toughest Visitor of All: Googlebot