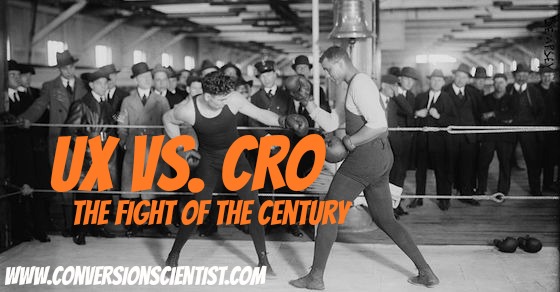 You've decided it's time to undertake a website redesign. Should you focus on improving UX (user experience), or should CRO (conversion rate optimization) be your priority?  Are they mutually exclusive?  Is there a time when one is more important than the other?
On June 17th Sarah Jabeen from DiscoverSTEAM will be tackling this issue with Brian the Conversion Scientist in a free webinar hosted by Conversion Sciences.
You've probably guessed that Brian has CRO in his corner; Sarah will be leading with UX.
Register to participate in our free webinar, and you'll have the opportunity to toss your name into the ring for the free website evaluation.  We'll choose three lucky winners by selecting among attendees who tweet to @bmassey, use #UXvsCRO, and ask a question during the webinar.
You have to be registered for the webinar for your chance to win!
Even if you're not one of the winners of a website evaluation, you'll still walk away with valuable information you can incorporate into your site redesign including:
    
Do you have to choose one or the other between UX and CRO?

    

When should you focus on UX, and when should you focus on CRO?

    

How does CRO inform UX?

    

What do you do when tests recommend bad UX?

    

What are the similarities of the two processes?

    

What are the differences between the two processes?
If you can't attend, please register and watch the replay.
I hope I have you in my corner.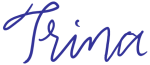 Trina Bolfing is the Content Scientist at Conversion Sciences.