John Fox, the Founder and President of Venture Marketing, interviewed Brian Massey, The Conversion Scientist, for his article, Anatomy of a Successful Landing Page, that appeared on Huffington Post.
Brian boils things down to two main purposes of a landing page:
    
You must keep the promise you make.

    

You must entice the visitor to take action.
You have heard it from us before.
The job of a successful landing page is to deliver on your promise and entice action. How you go about doing it involves the right mix of art and science. The offer delivers on the promise and the form is the mechanism by which a visitor takes action.
There are more elements that Brian talks about in the article. If a landing page were a lab experiment, the formula would look like this:

In this piece, Brian breaks down each element of a successful landing page – offer, form, proof, trust, image – providing case studies, examples, and more in depth details and statistics.
For further information about Landing Pages, check out Discover the Chemistry of a Successful Landing Page [Infographic].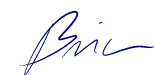 Brian Massey is the Founder and Conversion Scientist at Conversion Sciences. He is the author of Your Customer Creation Equation. His rare combination of interests, experience and neuroses were developed over almost 20 years as a computer programmer, entrepreneur, corporate marketer, international speaker and writer.
110 Point Ecommerce Checklist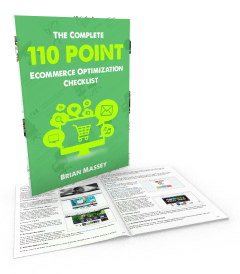 Our Best Ideas for Ecommerce Websites
We assembled our Conversion Scientists in a room and asked them to list out what they consider testing when given an ecommerce website.
This is what they told us.
110 ideas in 17 pages
Full color examples
From the home page to the cart.
Keep this resource on your desk always.