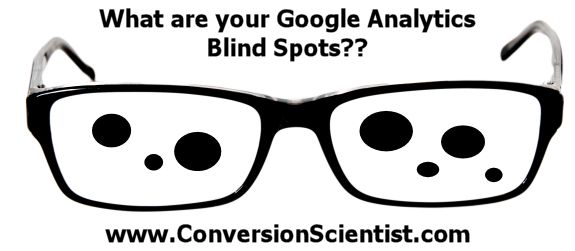 Are you blind because your Google Analytics setup has blind spots?
Do you know when one of your visitors gets a 404 error? You should.
Transcript: Google Analytics Blind Spots That Must Be Corrected
Do you know how your overlay popups affect conversion? They really should know.
Is Live Chat helping or hurting your sales? You should know.
These are three of the most common blind spots we see when setting up analytics for our clients. Find out exactly how to remove these blind spots in your analytics data.
Brian Massey is the Founder and Conversion Scientist™ at Conversion Sciences. He is the author of Your Customer Creation Equation. His rare combination of interests, experience and neuroses were developed over almost 20 years as a computer programmer, entrepreneur, corporate marketer, international speaker and writer.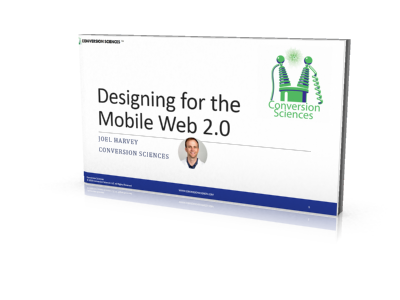 This free eBook has 56 pages of insights from AB testing experts Conversion Sciences.
Designing for the Mobile Web 2.0
What works in conversion-centered design for the Mobile Web 2.0.
Why responsive web design might be a bad idea and alternatives.
What is working in our mobile tests.
Why best practices aren't always best.
Image Courtesy afullmer via freeimages.com