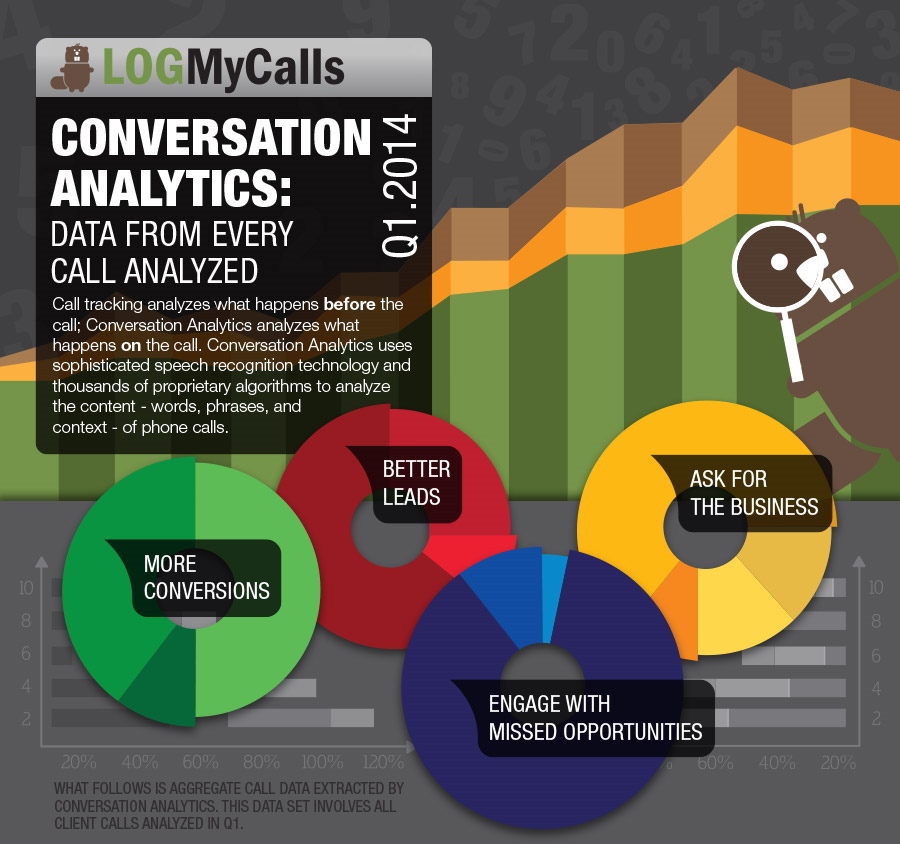 Call tracking is what happens BEFORE the call. Conversation Analyitcs is what happens ON the call.
LogMyCalls' Conversation Analytics uses sophisticated speech recognition technology and hundreds of thousands of proprietary algorithms to extract data from phone calls. McKay Allen shared the results from those Conversation Analytics in this incredible infographic.
Some interesting takeaways:
    
If an employee asks for the business, the caller is 10.4 X likely to convert.

    

46% of all sales inquiries are missed opportunities.

    

6% of calls results in caller dissatisfaction.
Millions of calls are being processed by LogMyCalls. This infographic provides high level data about all of the calls analyzed in Q1. Enjoy and share!

Conversation Analytics: Data from Every Call Analyzed in Q1
LOGMyCalls has written several other articles about Conversation Analytics, including:
45 Cool Analytics We Extract From Phone Calls – The Quick Guide to Conversation Analytics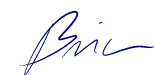 Brian Massey is the Founder and Conversion Scientist at Conversion Sciences. He is the author of Your Customer Creation Equation. His rare combination of interests, experience and neuroses were developed over almost 20 years as a computer programmer, entrepreneur, corporate marketer, international speaker and writer.
110 Point Ecommerce Checklist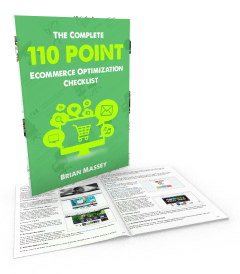 Our Best Ideas for Ecommerce Websites
We assembled our Conversion Scientists in a room and asked them to list out what they consider testing when given an ecommerce website.
This is what they told us.
110 ideas in 17 pages
Full color examples
From the home page to the cart.
Keep this resource on your desk always.

Embed This Image On Your Site (copy code below):