Sochi Mayor Denies Austin Claim of Conversion Capital
FOR IMMEDIATE RELEASE: Sochi Mayor Anatoly Pakhomov denies Austin's declaration: "We are the Conversion Capital of the World"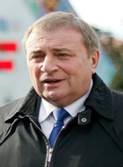 Sochi Mayor Anatoly Pakhomov
Sochi, Russia. – February 7, 2014 – On the day of the opening ceremonies for the 2014 Winter Olympics, the mayor of Sochi, Russia, says there is no way that Austin, Texas is the Conversion Capital of the World.
The city of Austin sent shock-waves throughout the world on Wednesday, declaring themselves the "Conversion Capital of the World." The response from Sochi, Russia, home of the 2014 Winter Olympics was swift.
"I don't know what they are converting, but I know that Sochi is better," said Sochi mayor, Anatoly Pakhomov at a quickly assembled press conference.
"We are not even sure that Austin exists," Pakhomov continued. His press office released a map of Texas in which Austin seems to have been erased.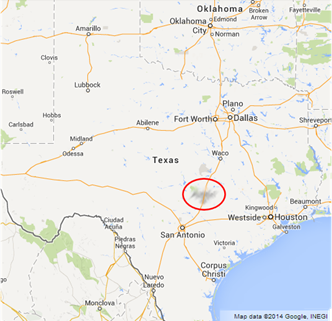 Map released by Sochi press office denying the existence of Austin, Texas.
"We have spared no expense preparing for the Olympics," Pakhomov told the BBC in an interview that airs just a few days before the commencement of the 2014 Winter Olympics. "No city can claim to be above Sochi in anything until they have spent billions of rubles like us, especially a city that may not even exist."
When pressed for evidence that Sochi had conversion rate optimization talent equivalent to Austin, Pakhomov abruptly ended the interview saying, "Don't make me call Putin."
Contact:
Vladimir Pudding
Sochi, Russia
###
What? There is a SlideShare too?

Latest posts by Brian Massey
(see all)
https://conversionsciences.com/wp-content/uploads/2019/11/conversion-sciences-cro-agency-conversion-optimization-consultants.png
0
0
Brian Massey
https://conversionsciences.com/wp-content/uploads/2019/11/conversion-sciences-cro-agency-conversion-optimization-consultants.png
Brian Massey
2014-02-07 00:00:07
2014-02-07 00:00:07
Sochi Mayor Denies Austin Claim of Conversion Capital