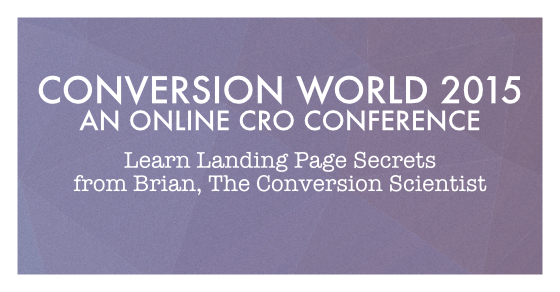 There's a formula for your landing pages that guide you to to get the reaction you're aiming for.  You're paying for the traffic: now's your chance to get the most from it.
The first ever online CRO conference is fast-approaching, and if you want that critical formula for high-converting landing pages (and of course you do), request an invite to the Conversion World Conference happening April 20-22.
You'll never be able to learn from a more diverse, interesting and knowledgeable group of international conversion experts. Ever.
You don't even have to change out of your pajamas. It's all online. Invite some of your geeky friends over. Pop popcorn. Invent a Conversion World drinking game.
For my part, I'll be sharing my landing page formula. You'll get actionable tips and best practices to create the result-driven landing pages you need.  I'll also review several of your landing pages live and make suggestions on changes and improvements that will have an immediate impact.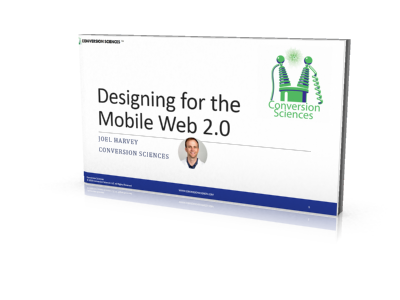 This free eBook has 56 pages of insights from AB testing experts Conversion Sciences.
Designing for the Mobile Web 2.0
What works in conversion-centered design for the Mobile Web 2.0.
Why responsive web design might be a bad idea and alternatives.
What is working in our mobile tests.
Why best practices aren't always best.
What You'll Learn
    
Why landing pages are so powerful in online marketing.

    

Why you build landing pages backwards.

    

The primary components that make landing pages work.

    

How to keep your landing pages from getting off track.
Register for this three day extravaganza of conversion optimization goodness without leaving your computer.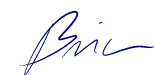 Brian Massey is the Founder and Conversion Scientist™ at Conversion Sciences. He is the author of Your Customer Creation Equation. His rare combination of interests, experience and neuroses were developed over almost 20 years as a computer programmer, entrepreneur, corporate marketer, international speaker and writer.