Conversion-Centered Redesign: Slash the Risk and Guarantee Results
Brian Massey presents five design case studies and how to use conversion-centered redesign to reduce risk and deliver revenue growth quickly.
What You'll Learn
Why redesigns fail
Justifying the risk and effort of a redesign
Key redesign metrics to watch
Five redesign case studies
What JJ Knows
JJ Abrams has successfully rebooted three marquee movie franchises in his career: Mission Impossible, Star Trek and now Star Wars.
He seems to know something that we need to understand when we redesign our websites: what to keep in his reboots and what create from scratch.
Watch the Webinar Now
Highlights
Why Redesigns Fail
Repeat Visitors are Shocked
Designed for Wrong Segments
Your Audience Has Several
Local Maxima
Your Visitors Didn't Go to the Same Design School.
Reliance on Best Practices
Too Much Emphasis on Look and Feel
Typical (Bad) Reasons to Redesign
Change in Management
You have a poor performing website.
Need a better mobile experience
"Well, just look at it!"
"We need to be unique!"
Good Reasons to Redesign
There are only two good reasons for a website redesign:
The platform or content management system (CMS) we built on sucks.
We're completely rebranding our company or product line.
Five Redesign Strategies to Choose From
Going All In
Test on Old Site
Use Old Site to Inform New Site
Launch Side-by-side
Conversion-centered Redesign
Read the full conversion–centered redesign case study.
Place Your Bets
These are the areas in which you make assumptions when you "go all in". Many of your choices can increase performance. Many will not.
The Right Value Proposition
The Right Calls to Action
The Right Copy and Images
The Expected Look and Feel
Trust Builders
Proof
Risk Reversal
All Website Changes
The Kinds of Information We Use to Make Design Decisions
When making these decisions, too many of us rely on information from categories 1 through 3 of this list. The least reliable sources are listed first.
Informed Intuition (What I think works)
Self-reported Input (What others make up about what works)
Best Practices Experience (What works for other sites)
Qualitative Behavioral Data (What works for small numbers of visitors)
Quantitative Behavioral Data (What works for statistically valid groups of visitors)
I give examples of each of these and explain why they are or are not reliable.
Metrics We Watch
When you launch your redesign, these metrics will tell you if your redesign was successful or not.
Returning Users: Are probably in the Consideration Phase or Action Phase
Lead Generation: Did we make it harder for visitors to take action?
Lead Quality
Lead Close Ratio
Lead Score
Lead Pipeline Stage
Conversion Rate
Average Order Value
Lead Value
Revenue per Visit
Conversion by Traffic Source
Compare these metrics before and after the launch. You should also compare the year-over-year results to eliminate seasonal effects.
Things to Test on Current Site
If you are going to test things on your existing site to inform your redesign, consider these "portable" solutions:
Value Proposition Language
Calls to Action
Risk Reversal
Trust Builders
Landing Pages
Form Length
Be Ready to Go Back
If possible, always be ready to roll back to your old site if the new one craters sales.
Summary
We often redesign for the wrong reasons.
Without data, redesigns are risky.
Without data,
redesigns are risky
. The "Going All In" is the
most risky
and most common.
Collecting analytics data
on the current site mitigates the risk.
Testing assumptions
on the current site further reduces risk. A side
-by-side launch
approach allows you to back out poor performing features. A
stepwise approach
eliminates risk while increasing performance immediately.
Do you need a conversion-centered redesign or an optimization program?
Conversion Sciences Redesign Lab™ delivers the data and test results for…
Redesigns that guarantee success.
Deliver increasing monthly revenues over 180 days.
Completely turnkey. We provide data scientists, designers and developers.
Contact us to schedule a call. We'll discuss your goals and strategies for your site.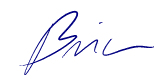 Photo Credit: https://www.flickr.com/photos/39804614253@N01/1761955352/ (cc)

Latest posts by Brian Massey
(see all)