Meet the brilliant men and women behind the lab coats who use behavioral data and real science to drive growth.
Brian Massey – Managing Partner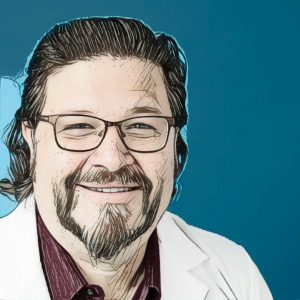 Brian didn't so much as join the Conversion Sciences team as much as he created the Conversion Sciences team – in 2006 to be exact. Before that, he was mostly getting fired by companies that lacked the vision to understand the the opportunities of data-driven marketing. He appreciates the slimming qualities of a good lab coat, and he loves the movie Aladdin because he feels like the Genie when he's at work. Don't worry, he's not blue and he doesn't live in a lamp. He's a secret fiddle player, often gets mistaken for The Dude (from The Big Lebowski, duh), and is a legit computer scientist. He has two human pets; a son and a daughter, and, while not his favorite food, he does concede that Taco Bell does offer the most filling food per $.25 spent.
"Never pet a burning dog." Generation Kill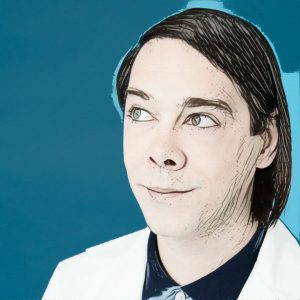 After working in ISP Tech Support and freelance web development, Adam joined the Conversion Sciences team as a developer. His favorite movie is Aliens (not to be confused with the first movie in the series, Alien) but you would probably be able to tell by going to his home office; the walls are covered in sci-fi and horror artwork and memorabilia. When he's not at work, he loves karaoke, any ice cream that includes peanut butter, and shimp and burgers (though not necessarily together). He has already caught ALL the Pokémon and he can put his foot behind his head. Does he look good in lab coat? Check out the picture above.
"I ain't got time to bleed." Blain (Jesse Ventura) Predator
Cathy Tilton – Social Scientist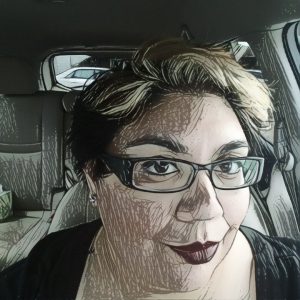 Cathy joined the Conversion Sciences, left, and then came back. She has promised to never ever leave again. She's been doing social media, content marketing, and email marketing for what feels like a million years, but is actually closer to 5. Her favorite movie is The Exorcist, and she absolutely loves horror movies…. even if it means having to sleep with the lights on. She has a ridiculous Maine Coon cat named Widget that is simultaneously her BFF and arch-nemesis. If she were to get sorted into a Hogwarts house, she would absolutely be Slytherin. She's super into her giant family, and has five sisters. Sadly, both her father and step-dad have passed away, but both were named Raymond and both died when they were 64. Creepy.
"I don't care what you think about me. I don't think about you at all." Coco Chanel
Chris Nolan – Conversion Scientist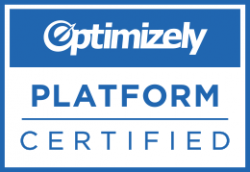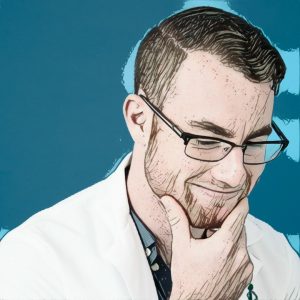 Chris became a Conversion Scientist after a ridiculously exciting career in retirement finance. He's a big fan of bicycles, 80s music and steak puns…. which he admits is a rare medium well done. He claims his favorite movie is Forrest Gump and his favorite ice cream is mint chocolate chip. If he were to be sorted into a Hogwarts house, he would hope to be in Gryffindor. Unfortunately, he cannot touch his tongue to his nose, nor does he look as dashing in a lab coat as Jonah. Bummer.
"Stop whatcha doin' 'cause I'm about to ruin the image and the style that ya used to" Digital Underground, Humpty Dance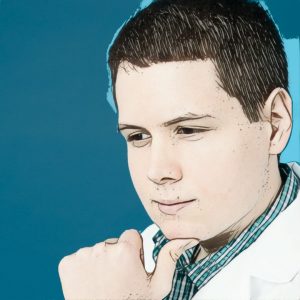 When Jonah joined the team here at Conversion Sciences, he had actually been working with them for a while; they were a contract for his previous employer, Third Prestige. Now he's the lead developer, and possibly the best lab coat wearer in the office, depending on what outfit he's wearing with it. His favorite movie is Boondock Saints, his first concert was The Airborne Toxic Event, and his first car was a Pontiac Grand Am. He cannot touch his tongue to his nose, which may or may not be related to the fact that he was born in a bathtub.
"In this stunning visual essay on youth, nature, fathers, mothers, brothers, and man's place in the universe, 5secondfilms explores new terri" The Tweet Of Life
Joel Harvey – Managing Partner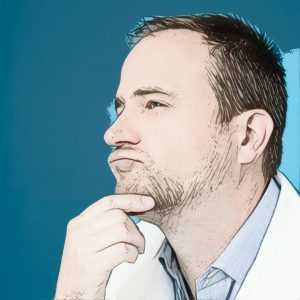 Joel Harvey is a seasoned digital marketing executive and entrepreneur with an 11 year background in executing complex optimization engagements. As a Managing Partner at Conversion Sciences, he and his team design and run hundreds of tests per year. He asks why a lot, challenges assumptions, laughs loud and constantly reaches for the next level of results. Which might explain why he consistently receives top marks as a speaker and trainer.
Megan Hoover – Senior Conversion Scientist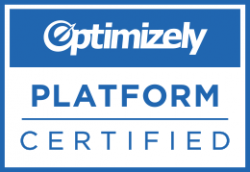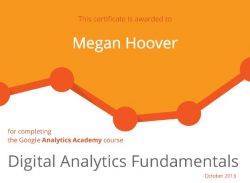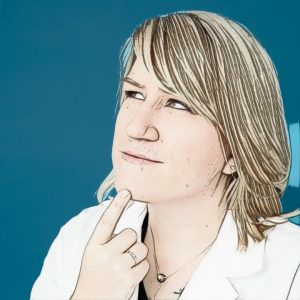 Megan is an OG at Conversion Sciences. Prior to that, she was a teen librarian in Lawrence, KS, but due to how amazing she looks in a lab coat, she knew Conversion Sciences was the place for her. Speaking of Lawrence, she has actually lived in 6 different US states and 7 different US cities. Unlike the unwashed masses, Megan CAN touch her tongue to her nose. She required stitches in her face as a child, not once, but twice; she rode a lot of bikes and climbed a lot of stuff. Her favorite movie is Groundhog Day, and she is a competitive West Coast swing dancer with the shapely calf muscles to prove it. Many people mistake her dog Molly for a ridgeback or lab puppy, but she is in fact a fully grown poodle mix. If she had her choice, Megan would be in Ravenclaw, but Pottermore keeps sorting her into Gryffindor. She's considering creating her own house – Ravendor.
"I wanted a perfect ending. Now I've learned, the hard way, that some poems don't rhyme, and some stories don't have a clear beginning, middle, and end. Life is about not knowing, having to change, taking the moment and making the best of it, without knowing what's going to happen next." Gilda Radner
Ruth Mayer – Conversion Scientist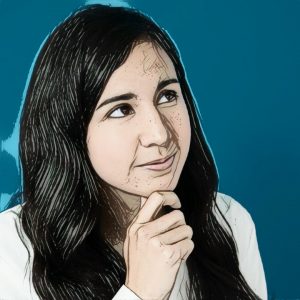 Ruth joined the Conversion Sciences crew after leaving the closely related field of floral design. Her favorite movie is Pride & Prejudice; not the dumb one with Keira Knightley, but the majestic BBC miniseries with Colin Firth. She also admits to enjoying a good body-swap movie. She's an avid bird-watcher and has seen over 200 species. Once an apparel design major at UT, she is a big fan of knitting and has made sweaters, dresses, and shorts…. but really just loves to knit socks. Her only official pet is her tortoiseshell cat Babby, though she likes to think of the birds that come to her backyard feeders as pets as well. She's always down for a good cheeseburger with pickles, and prefers Casey's chocolate with cream snow cones over ice cream. Her least favorite food is probably oysters, though she admits she's only tried then once. And yes, she looks awesome in a lab coat.
"Outside of a dog, a book is man's best friend. Inside of a dog it's too dark to read." Groucho Marx