What can you learn from 30 minutes with a Conversion Scientist?
You will learn a lot from a phone conversation with one of us.
Complete the form at the bottom of this page, and we'll schedule a Conversion Strategy Session with you. During your session, a Conversion Scientist is going to ask you some pointed questions about your site and your business goals.
Then we're going to lay out a strategy for making more of your visitors take action on your site.
You'll Speak with Joel or Brian Personally
Joel Harvey and Brian Massey are our most experienced Conversion Scientists with over 38 years of combined experience.
Brian founded Conversion Sciences in 2007 and is the author of the book Your Customer Creation Equation. 
Joel developed and manages the science-based process that Conversion Sciences uses to increase website performance across industries.
These guys will have some good advice for your online business.
Should you request a strategy session?
Conversion Sciences has helped businesses in a wide variety of industries. We can help you too.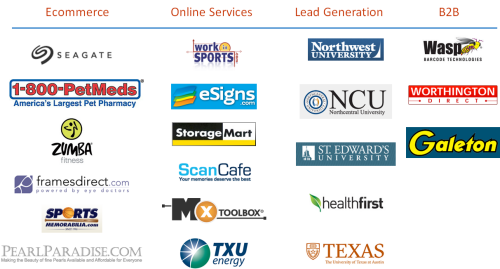 Sign up for Your Free Strategy Session
Just complete the form. We'll schedule a call with a qualified expert in website conversion optimization.
Call us directly at
(888) 961-6604
or email us at
{You must have javascript enabled to see this email address.}
.
We'll be in touch within one business day. Or sooner.
Directions | About Conversion Sciences