Brian Massey
Managing Partner and Conversion Scientist™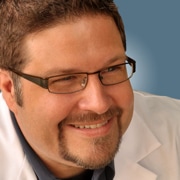 Brian Massey is the Conversion Scientist at Conversion Sciences and he has the lab coat to prove it. His rare combination of interests, experience and neuroses was developed over almost 20 years as a computer programmer, entrepreneur, corporate marketer, national speaker and writer.
Conversion Sciences was founded to fill the Web with helpful, engaging and entertaining Web sites that convert visitors into leads and sales. He's helped dozens of businesses transform their sites through a steady diet of visitor profiling, purposeful content, analytics and testing.
"There are places on the Web that make you feel like they were built just for you," he says. "Is yours one of these? It could be."
Brian's workshops have been characterized as "memorable" and he can be heard at the Direct Marketing Association conference, PubCon, Innotech, Destination Design Management, OMMA and almost anywhere else people will listen. He "gets them early" by speaking at major universities and is available for corporate workshops.
Contact Brian by phone or email.

Joel Harvey
Managing Partner and Conversion Scientist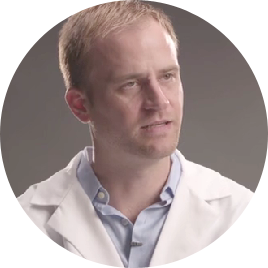 Joel has developed video solutions for some of the largest online retailers on the Web, and these retailers expect results. He mixes search marketing, video and conversion for a powerful online concoction that delivers higher conversion rates, more sales, and entices the coveted return visitor back to a site.
As a former Marketing Director at MXToolBox and Founder of Hound Media, Joel Harvey brings years of marketing and search engine optimization knowledge to Conversion Sciences. Joel manages video, online retail conversion, search engine optimiztion, niche microsites, and direct email marketing strategies.