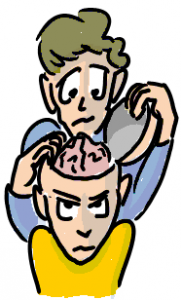 Solving the "Subject Matter Expert Problem"
Getting right traffic to the right page is critical if you want high conversion rates.
The right content is the way to get the right traffic to your pages.
But, content is a pain in the nether regions to create and get approved, is it not?
"Our subject matter experts are too busy."
"We're already short on time and resources."
"Content isn't perceived as aggressive enough for management."
If you've got 30 minutes, I'll show you how to overcome all of these obstacles. Join us on Thursday February 13 (or watch the recorded version later if you can't make the date). We're going to show you:
How to overcome the SME problem.
Why you may already have a month's worth of content sitting on your site.
How other businesses are using content to generate real results for the business.
Plus, we'll share with you the results of our Perceptions of Content Survey.
How often other businesses are producing content.
What kinds of content works in their business.
How much time they are spending on content.
Their goals for content marketing.
This is the proof you need for your management. We always make decisions based on data here.
Join me and the brilliant folks at Hublished for an inspiring 30 minutes. The recorded version of this webinar will be made available.
But, as you will see we won't stop there.
[signature]
https://conversionsciences.com/wp-content/uploads/2019/11/conversion-sciences-cro-agency-conversion-optimization-consultants.png
0
0
Brian Massey
https://conversionsciences.com/wp-content/uploads/2019/11/conversion-sciences-cro-agency-conversion-optimization-consultants.png
Brian Massey
2014-02-10 14:39:49
2014-02-10 14:39:49
How to get Awesome Content that Boosts Conversions