The Conversion Scientist
Nine Articles that your visitors will reward you for reading.
We spend our days making websites sell and our nights writing about it here.
If you need online sales, join our free short course.
We've hand-chosen nine articles that we believe build a fundamental basis for successful, high-converting online businesses. They are yours for free.
If you read them all and claim your Ph.D. badge, we have a very valuable gift for you.
No thanks. Let me explore on my own.
"I did not realize how much value and potential my site had."
Becky Sparks Parker, Denhaus

My clients are focused on optimizing their website through science. I write about everything we learn here on this blog. Start our short course if you're just getting started.
Brian Massey, Conversion Scientist
Get Instant Access to Our Free Short Course
We give you a free, high-quality, straight to the point no-nonsense study course on how to make more money with your web traffic
It's self-paced. No hurry… other than not picking up the money this knowledge is able to generate.
Our beginner level program consists of nine carefully selected articles on Conversion Optimization. We know you're busy, so read them at your own pace.
Understanding Personas
Avoid Email Superstitions
Write Persuasive Copy
Basic Marketing Math Made
Landing Pages
And, yes, there is much more.
Earn points and get some Scientist Schwag
When you read each article, you earn points toward your Ph.D. in Conversion Science. Then we'll have some prizes for you that will communicate to everyone that you're a money-making machine.
Warning
May induce increased pay, faster promotions, and higher revenues. Consult with your accountant about where to put the extra revenue.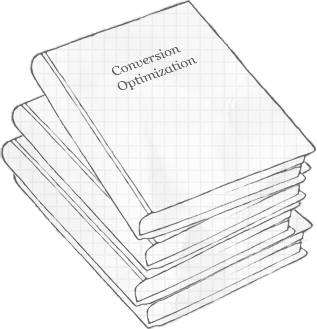 Free Short Course
Nine articles that will make you more money on the web.
Conversion Optimization Blog: