You aren't going to be a data-driven, conversion-optimizing, revenue-swelling marketer overnight. Conversion Sciences is on the path with you.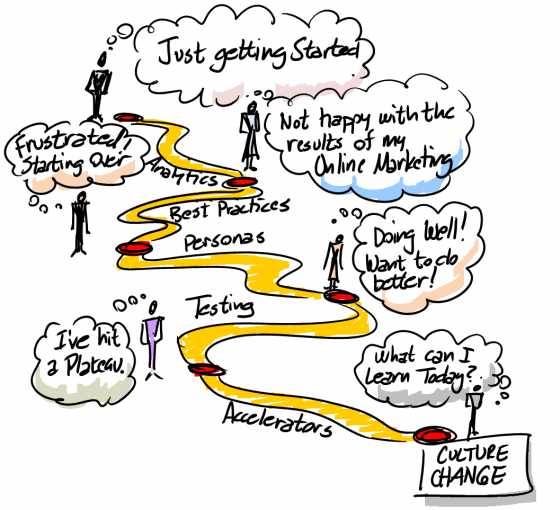 A/B & Multivariate Testing
For businesses that want to maximize their site's conversion rate and revenue per visit metrics via hypothesis list generation and on-going, scientifically regimented testing and rollouts.
Analytics Review
For businesses that are redesigning their Web site, and want to understand what is working on the current site.
Email Review
For businesses that use email lists to market their products or services
Hypothesis List Generation and Prioritization
For businesses that are seeking a comprehensive, prioritized list of the potentially most impactful items to test
Redesign Insurance
We write and speak often about the perils of redesigns. Most redesigns will reduce conversion performance. Let us help you understand how to increase the conversion rates of your existing Web site based on the data you probably already have.
Test Lab Setup
The tools are powerful, but useless if not setup properly. Engage an expert in setting up a test environment to execute Conversion Optimization tests. We can recommend affordable conversion optimization tools to improve the way you understand, engage and retain visitors to your websites.