Website Optimizers
The Agency that Pays for Itself
Our 120-day process will generate more sales from your website.
Every website has hidden money. These are leads or sales they should be capturing, but they're not.
Joel Harvey, Conversion Scientist
Conversion Sciences is the most measurable agency you're ever going to hire.
Brian Massey, Conversion Scientist
Watch the 3 minute video to find out what
Conversion Science

will do for your business quickly.
Trusted By

More Sales in 120 Days. Proven statistically.
Conversion Science is the predictable, proven way to discover the problems on your website and fix the things that drive your hard-won visitors to the competition. The fancy word for this is
Website Optimization
. We've been successful applying conversion science to businesses in all kinds of markets. The only thing you need for success is
A quality product or service
A reasonable amount of traffic
A desire to have a remarkable online business.
And someone in a lab coat.
Is your business is a candidate?
How We Work and
What You Will Get
The
Conversion Catalyst™
is a 120-day process increases sales month after month in a very measurable way. At the end of the process, we will show you how much of an improvement we made and the impact on sales. You will see how important website optimization is to your business.
A real difference for your business
This is not a trial. This is our full-on effort. We're talking about making a real difference in 120 days.
You will have a dedicated Conversion Scientist. They will spend hours with your analytics and your website.
We will meet with your key employees every single week.
Our developers and designers will do all of the work.
We will complete two test cycles on your site.
Most of our Conversion Catalyst customers continue with us.
This is our Conversion Catalyst™
program
---
World-class analytics implementation
Digital Test Lab setup with tools that tell us what your visitors are seeing and what we should test
Extensive List of Hypotheses, ideas that could generate much more revenue
Two test cycles to see which of our hypotheses increases sales or leads
Results and recommendations for harvesting the revenue our tests uncover
This is your new motto, with our Conversion Catalyst™ program. It means that you will be making decisions based on data and reinforced by rigorous testing.
It means that you measure the changes to your site and that you don't make changes blindly.It means that when you apply what you learn from us to other marketing efforts, they are more likely to be successful.
Proven 120 Day Program is the Road To
Success
Why 120 days? This is the shortest period in which you can implement a scientific conversion optimization program and expect to see believable results.
Why not longer? Because we want to align our goals with yours. We have 120 days to prove that we can truly increase your revenue. This ensures that we will do what it takes so that your decision to continue working with us is easy.
Along with the extra money in your pocket, you get some very important deliverables to help you get the most out of your website…
Conversion Audit
Hypotheses List
Analytics, User Intelligence and A/B Testing Software Implementation Support
Results & Recommendations from 2 Test Cycles
When we come into a project, the first thing we do is make sure you're set up to measure everything that we're doing.
Brian Massey, Conversion Scientist
Let's get to the most important question:
---
Can You Trust This?
Yes, conversion optimization will work for you.

Consider the following facts:
Small increases in conversion rate deliver big changes in revenue
Optimizing for conversion delivers compounding results. Adding up many small wins of ten or fifteen percent pay dividends month after month.
Try our Conversion Rate Calculator and see what the upside is for your business.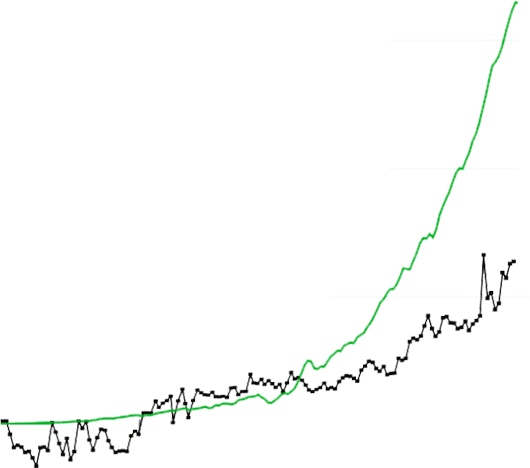 RevenueConversion rate
Winning the Aquisition Cost
Game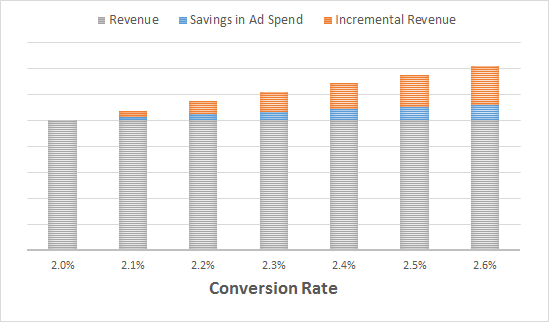 He who gets the customers cheapest
wins
If you're competing for customers in your marketplace, it all comes down to acquisition cost. If you get more customers from the same traffic, the net cost to do ads, PPC and email drops and drops. You can outspend your competition while spending less than them.
Businesses generating leads benefit from higher conversion rates just like ecommerce sites. Increasing traffic often brings lower quality leads. Feed the sales people with more high-quality leads from the visitors you already get.
Increases in conversion rate increase the effective ad budget for paid search traffic.
Make money like a bank
Marketing campaigns deliver results until they stop. Conversion optimization delivers month after month like compounding interest.
The best person to measure our success is
YOUR ACCOUNTANT
We measure our results to the bottom line.
While we talk about conversion rates, we know that you're tracking the revenue generated by each visitor to your site. So we measure revenue per visitor in our test as well.
The accountants will smile.
---
We're wrong 50% of the time.
You should hire us.
Because, we find out which of our ideas work for your unique audience.
Joel Harvey, Conversion Scientist
Meet the Conversion Sciences Team
Brian Massey & Joel Harvey
Despite their youthful good looks, they have 33 years of combined online marketing experience.
There is no substitute for experience.
Brian Massey is the Conversion Scientist at Conversion Sciences and he has the lab coat to prove it. Brian has a rare blend of technical talent and marketing vision and has built a reputation for solving complex problems.
Brian is a Conversion Optimization Evangelist and spends a great deal of his time speaking and writing about conversion. As the Original Conversion Scientist, Brian has helped dozens of businesses transform their sites through a steady diet of visitor profiling, purposeful content, analytics and testing.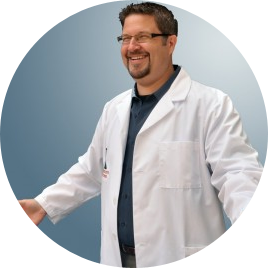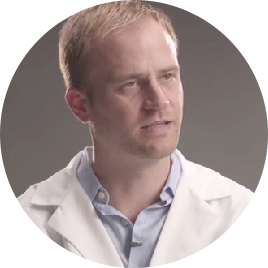 Joel Harvey has developed video solutions for some of the largest online retailers on the Web, and these retailers expect results. He has the rare ability to view everything through the lens of data and fact, without losing the ever important sixth sense one needs to consistently drive results.
With many years of start-up Executive Leadership experience, Joel brings seasoning and savvy to spare to the Conversion Sciences team. Joel focuses most of his time on Operations and Business Development, but still manages to make a lab coat look pretty dang good.
One of them will personally manage your optimization project. This may sound extreme, but we believe that there is no substitute for experience.
Science drives execution.
You may find us tiresome at times because we believe in a rigorous process to lead our activities. You will put up with us because you know that execution is the difference between results and wishful thinking.
Good ideas are only as good as the results they generate. We execute.
Frequently Asked Questions
Long after the project, we often hear our customers come back and say "you guys changed the way we do business".
Joel Harvey, Conversion Scientist
Here's
What Our Customers Say

About Their Results
---
More revenue from our expensive paid traffic
The team at Conversion Sciences was extremely thorough. They were able to increase revenue for some of our highest-margin products. We are getting more revenue now from our expensive paid search traffic. The insight gained from our testing was valuable, but the philosophy and methodology of data-driven testing we learned from Conversion Sciences was invaluable.

Alex Irvin, Director of Online Programs
Call us for a Free Conversion Strategy Session Ask any questions you may have about website optimization. Click or Call (888) 961-6604 Seriously, it's the fastest way to win. …or click here to schedule a 30-minute Free Conversion Strategy Session using a simple form.
Learn More About the Latest Conversion Know-How On Our
Blog
---
10.24.2014 by Brian Massey
Our LIVE landing page clinic with Unbounce on October 22 was a huge success. Hundreds were on the call as we did an overview of the Chemistry of Landing Pages, and then proceeded to critique the pages of several attendees. Unfortunately, There were a number of unanswered questions that we wanted to be sure to address. […]
---
05.08.2012 by Brian Massey
Based on Myers-Briggs research, there are at least four major personality modes, or personas that your website must communicate with: Competitive, Methodical, Spontaneous and Humanist. [...]
read post
---
11.01.2013 by Jessica Davis
This is a guest post by Jessica Davis at Godot Media. Converting leads through your website is an essential objective for any website owner. If your business relies solely on the performance of your website, then this becomes even more important. For success online, you have to constantly strive toward improving the conversion rate of […]
Read More Posts